Today's Daily Devotional from Pastor Andrew Bills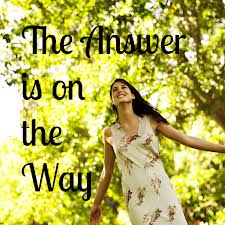 "Why Does It Seem As If Giving Up Is Easier Than Standing In Faith?"
The "Spirit of Quit" doesn't want you to know that "You will win if you don't give up!"    The second thing that the devil doesn't want you to understand or realize is that "God's grace is greater than the trial, hardship, heartache, sorrow or test that you're going through."
The Lord Jesus Christ is the only one that can break into your situation and take you from the place of being overwhelmed to the place of being overjoyed.  For His Grace is more than enough and more than sufficient once you determine in your heart than you're going to trust The Lord through your circumstance, at all costs.
Listen with your heart as you read the words God has declared in Isaiah 43: 1-3 NLT, "But now, O Jacob, listen to the LORD who created you. O Israel, the one who formed you says, "Do not be afraid, for I have ransomed you. I have called you by name; you are mine.  When you go through deep waters, I will be with you. When you go through rivers of difficulty, you will not drown. When you walk through the fire of oppression, you will not be burned up; the flames will not consume you.  For I am the LORD, your God, the Holy One of Israel, your Savior. I gave Egypt as a ransom for your freedom; I gave Ethiopia and Seba in your place."
Though originally the Prophet Isaiah's prophesy was given directly to the nation Israel, God's Word still remains and yields it's strength to believers in the Church world today.  For God is still declaring, "Whatever problem, negative situation, painful condition or hard time you find yourself in today, I  have provided my Grace and if you will only believe and trust me, I WILL SEE YOU THROUGH."
The Lord has always set apart THE REDEEMED for Himself.   Here, God not only revealed His divine word of commitment to His people but He additionally continues to assure His people not to have fear because HE'S GREATER THAN ANYTHING YOU CAN EVER EXPERIENCE OR THAT WILL COME AGAINST YOU.   
Now the terms, "Fire and water" not only speak of devastation, but "water" denotes an overwhelming destructive force and "fire" represents a consuming danger or attempts of annihilation.
When Our Heavenly Father considers the blood of Jesus Christ, His all-seeing eye is upon every believer and then we are found to be precious in His sight. 
Though we are subject to temptations and attacks from the forces of darkness as well as  pressures and persecutions from wicked people in this world, Jesus Christ is "Our Atonement, Antidote and Anointing" who enables us, through His Word and Holy Spirit, to prevail and persevere through to the very end.  Our victory is completely connected to God's grace through faith in Jesus Christ.
God had brought His people out from Egyptian bondage, through The Red Sea, through a wilderness journey, through the reign of evil kings and corrupt priests, through a Babylonian captivity and through various attacks from other jealous groups or ill-willed nations as they returned back to the promised land.  His lengthy and faithful history is just too wonderful to ever deny.
So today, the divine promise of being kept as we walk through the water and fire remains a special word of encouragement to the faithfulness of God.
On our way to glory, there are pathways that we must go through but when the enemy tries to rise up like a great flood, believers MUST remember that "GREATER IS HE THAT IS IN US THAN HE THAT IS IN THE WORLD." 
Therefore, be mindful that NOT ONLY is Satan NOT equal with God, for God is the creator of heaven and earth, but that the existence of both the nation of Israel and THE CHURCH are in The Lord's Almighty Hand.