Today's Daily Devotional from Pastor Andrew Bills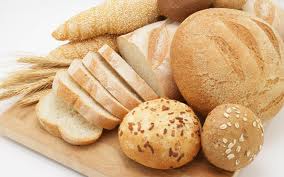 Why Did Jesus Call Himself "The Bread Of Life?"
In speaking to the crowd regarding the manna that came down from Heaven during the time of Moses, it is now very interesting that our Lord would refer to Himself as "Bread." 
In John 6:35 NIV, Jesus declared, "I Am the bread of life. Whoever comes to me will never go hungry, and whoever believes in me will never be thirsty."
Bread has always been one of the main ingredients of any meal.  It sustains and comforts us, it gives refreshment and support, it brings nourishment, and as a main grocery or provision it offers nutriment. Whether used as a delicacy, an appetizer, or as a treat, in any culture throughout the world, it's a rare dish that comes without any of the main ingredients of bread.
White bread, dark bread, French bread, garlic bread, unleavened bread, muffins, biscuits, corn bread, hot dog or hamburger buns, pancakes, waffles, sandwiches, rolls, Italian pasta, dumplings, sourdough bread, cake, crackers, tortillas, oatmeal, grits, dry cereals, pastries, cookies, pretzels, corn meal, toast, bagels, doughnuts and much more, are all different example forms of this highly needed nutritional item.
As vital as bread is as a main substance, Jesus refers to Himself as "The Bread Of Life," revealing to us why He is more vital than any meal you could ever consume.
As Christ reveals Himself as "The True Bread of Life," He's declaring that HE IS to the soul what bread is to the body.  As the protein from natural bread gives nourishment and strength to our physical bodies, only Christ can give LIFE to dead sinners.  Then through His Word and The Holy Spirit, Christ maintains that NEW LIFE that He has given.   There's absolutely NO WAY for to sustain and support this NEW LIFE within you, without Him.
Your NEW MAN can only be quickened, nourished, renewed, strengthened and anointed through the power of Christ, THE LIVING BREAD, as you consistently feed on His Word and are filled with His Spirit.   We are thereby instructed and encouraged to "feast upon Him."
In Matthew 5:6, Jesus said "Blessed are those that hunger and thirst for righteousness for they shall be filled."  Once you come to Christ Jesus and regularly "feast upon Him" then you shall never desire any other food but Christ, "The True and Living Bread."   You will be satisfied with Him and never be in a starving or famishing condition as you discover that "He's all you need."
This revelation reveals His Divinity, Love, Authority, and Grace, along with His Intimate Desire to live and flow through us, as we're energized or empowered by His Word and Holy Spirit.
HE IS our creator, our provider, our sustainer, our true comforter, and savior.   HE IS the giver of hope, the lover of our souls, and the true source of our joy.
It is by Him that "we move, live, and have our being."   HE IS The Only One That Gives Us Eternal Life.
Therefore, it is no wonder that He encourages us to pray daily to Our Heavenly Father: "Give Us This Day Our Daily Bread."
THEREFORE, HAVE FAITH IN GOD!