Today's Daily Devotional from Pastor Andrew Bills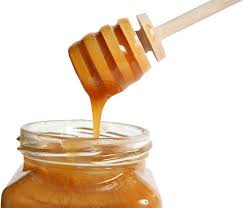 "Why Did David Say God's Word Is Sweeter Than Honey In The Honeycomb?"
Have you ever experienced the soothing and reassuring still small voice of The Holy Spirit in the midst of a troubling situation?  Have you ever been overwhelmed by His greatness as you were awestruck by a beautiful sunrise or sunset?  Have you ever experienced His amazing grace as you struggled through a tough circumstance?
Listen to the psalmist's heart as recorded in Psalms 19:10 NIV, which says, "They are more precious than gold, than much pure gold; they are sweeter than honey, than honey from the honeycomb."
David revealed that The Holy Scriptures should be more desirable, valuable, highly prized and of a far greater benefit to us than the air we breathe, the light from the sun or any earthly treasure that you run after.
The Word of God is what God uses to save the lost from their fallen state and it's what The Holy Spirit uses to enlighten the eyes of every believer.
No doubt as David often hid or ran through the forests, he remembered how the droppings of honey from a honeycomb often sustained, refreshed and re-invigorated him.  But he also remembered how he longed for, was renewed from, and found deliverance and inspiration by The Word of God.
Today, you need to listen to His voice when all you're hearing is an unfavorable diagnosis from a doctor, negative comments from a ruthless employer or co-workers,  rumors of war building on the international scene from the news, and criticism from other family members or friends.
You need to hear His voice when you're mind is being bombarded with financial worries or you're being attacked with sickness and pain.  You need to listen and hear His voice when you're in need of comfort from experiencing division or a grievous loss in your family.
The Word of God, when it's received by faith and is being used by The Holy Spirit of God, not only is encouraging, but is sweeter than anything else that can be experienced this side of heaven.  It's just a foretaste of all that awaits us in eternity. 
Have you ever listened to an inspiring message and joy filled your soul?  Have you ever listened to an anointed gospel song and become overwhelmed with the presence of God?  Have you ever just sat alone reading The Word of God and suddenly your soul became filled with joy as you received inspiration, a divine word or revelation from The Lord? 
How sweet is His presence, how glorious is His Word, how wonderful and majestic are the revelations from our Living Savior and Lord Jesus Christ.
HE LIVES!  HE NOT ONLY REIGNS ON HIGH, BUT HE LIVES WITHIN THE HEART OF EVERY BELIEVER.   Do you have an intimate fellowship with Him?  When was the last time you told Him how much you love Him?  Have you given the Word of God that special place in your life and over your circumstances?
Do you hunger to know Him more and more?  No matter what you're encountering, He's your way through the wilderness and the way out of that darkness.
Christ is calling you unto HIMSELF.  Will you taste and see how sweet His words can be to you?
You'll find Him to be more pleasing, refreshing, exciting and more energizing than any type of food you could ever taste.   His words will be medicine deep down beyond your bone marrow which will bring you such unimaginable delight.
He will be your light in every dark or negative situation.  Whenever you think there's no hope, you'll then find His Grace.   He will be your refreshing water in those desert places and your source of strength in times of uncertainty and weakness.
Sweeter than honey in the honey comb is Christ and God's Word.  Rich in flavor and greater than anything else you've ever been exposed to.
Will you allow His Word and His Precious Spirit to be life in your heart today?