Today's Daily Devotional from Pastor Andrew Bills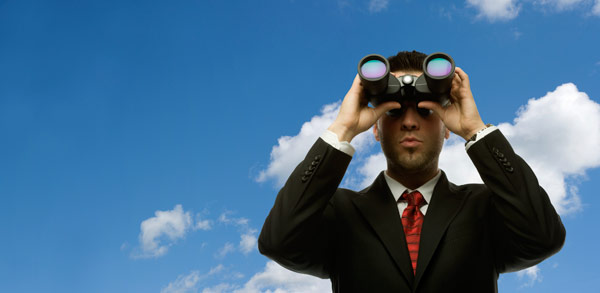 "Where Are You Looking For Help Or Answers?"
A return to God or a closer walk with The Lord will always bring forth a complete change in every aspect of life.  So, are you placing a greater value on turning to men or certain organizations to provide answers or obtain help in your time of need?
The nation of Judah did!  Judah was in trouble and was facing one of their darkest periods in history.  Contrary to the express command of God, they sought answers and turned for help to man instead of calling on the name of The Lord.  So, God sent forth The Prophet Isaiah to warn them against further unbelief and to repent and turn to Him.
Isaiah 31:1 NIV says, "Woe to those who go down to Egypt for help, who rely on horses, who trust in the multitude of their chariots and in the great strength of their horsemen, but do not look to the Holy One of Israel, or seek help from the LORD."
Despite their history as enemies, the Jews were obsessed with summoning Egypt because of the terror of the approaching Assyrian army.  It was abundantly evidenced that The Jews knew that Egypt had large numbers of chariots maintained by the Pharaoh and that Egypt was the only power which seemed capable of supplying a force to contend with the force of the Assyrians.
The Jews were conscious of their weakness and were allowing fear to motivate them from looking to Heaven to neighboring Egypt.  In doing so, they were placing more trust in the creature rather than their creator.  Acting out of sheer fear and unbelief, they were completely acting independent of God.
They neglected prayer, cast away His Word and ceased to worship, all of which demonstrated their distrust of The Lord.
They placed a higher value in trusting in horses, chariots and soldiers over God, who had a lengthy and faithful history of being their salvation, deliverance and provider than any other source.
There is to be no compromise with the flesh or the world.  Believers must remember that all earthly powers are worthless in comparison to trusting The Lord.  Is your confidence in Christ Jesus or the arm of the flesh?
Here, the prophet begins by crying "Woe" to all who will endeavor to solve their problems by earthly means or through human wisdom rather than seeking the face of God.
The cry of "Woe" signaled the trumpet to sound and declare that God is not impressed by the large numbers of our adversaries or the loud noises or threats that they make.
For our Lord is GREATER THAN any attacking opposition, sickness or disease, financial hardship or depression, political take-over or rising profane group, increasing threats of war, inner city violence, or any famine or drought.
Who or what can stand in the place of our Heavenly Father, Jesus Christ, The Holy Spirit or The Word of God?  Who else has such authority or power?  What shall separate us from the love of God and The Lord's amazing grace?   
God has always promised His Divine Intervention when people repent, call on His name and walk in obedience to Him.  Then will hearts be opened, minds be renewed, lives restored, bodies healed, people set-free, needs met and the moving of God's Spirit be evidenced as He begins to orchestrate in our lives and affairs.
THEREFORE, HAVE FAITH IN GOD!