Today's Daily Devotional from Pastor Andrew Bills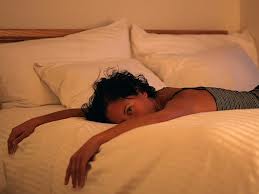 "What To Do When You Feel Like Quitting?"
Have you ever realized that the "Spirit of Quit" always attacks your mind when things didn't go the way you'd  planned or hoped for?   
Well, I've personally discovered the way for "quitters" to turn things around and begin to start again and even prosper, where you've once came up empty handed, felt exhausted, discouraged, depressed or even a failure.
Often our greatest learning opportunities will emerge out of our mistakes, short-comings, defeats and failures.  But only if you are willing to take control of your emotions and  realize that where you are is not your final disappointment or your fatal breath of air.   
One of the greatest passages of scripture that can be used to help you regain motivation, change your focus, readjust your energy and reposition yourself is found in Luke 5: 4-7 NASB: 
"When He (Jesus) had finished speaking, He said to Simon, "Put out into the deep water and let down your nets for a catch."  Simon answered and said, "Master, we worked hard all night and caught nothing, but I will do as You say and let down the nets."  When they had done this, they enclosed a great quantity of fish, and their nets began to break;  so they signaled to their partners in the other boat for them to come and help them. And they came and filled both of the boats, so that they began to sink."
This biblical illustration is one of the most encouraging to me for many reasons.  Can you hear, feel or identify with Simon Peter's absolute frustration?   Are you doing something and you're not feeling appreciated, only to go to bed frustrated because of your empty net?   Do you feel overwhelmed with your challenges of trying to make a living, working overtime or 2  or 3 jobs to make it or struggling through your school or online classes?  Are you in a relationship that seems as if it's not going anywhere?
As a man, I've often returned to this story because it's here that I once again can hear The Holy Spirit speak and give me the guidance, direction and the encouragement that I need to get past any type of disappointment, discouragement or sense of failure.  It's through listening to the directions from Christ, that the "Spirit of Quit" can be dealt with and overcome.  It's here that you too will realize that "quitting is not your best option."
It's here that you too will learn that The Holy Spirit will often reveal and direct you to do something that either you've never done before or something that may even seem foolish to natural minds.  But obedience is your single key towards overcoming a nervous breakdown and receiving your spiritual breakthrough or blessings from God. 
Satan's temptation is to always keep you defeated by looking at your empty nets and listening to thoughts of discouragement, defeat, failure and impossibilities.
But just like in Simon Peter's situation, The Lord wants to speak to you in your situation and wants you to hear and follow His direction.  And no matter how negative, painful, or impossible circumstances may appear, He know the way out for you and faith comes by hearing and obeying His direction.
Isn't that what Peter finally did?  And his experience can become yours also!  Why not try following the advice from The Lord?   It time to get rid of the "spirit of quit" by asking The Holy Spirit to help you arise.  Stand up and begin to worship God and stand on His Word.  For in doing so, you're attacking back and admitting that you're not the loser the devil or others want you to think that you are.
Hearing God always brings a fresh perspective that will inspire you no matter how many times you've struggled, been worn out or failed.  And just like in Simon Peter's story, the final results will astound you and leave you transformed beyond measure.