Today's Daily Devotional from Bishop Andrew Bills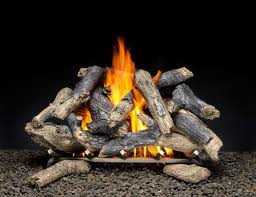 "What Steps Should You Take To Keep The Fire Burning?"
While an out of control wildfire can have devastating effects in our environment, fire controlled and properly used has great advantages.  Fire cooks food, sterilizes medical instruments, boils water, heats homes, welds metal, refines gold and purifies against bacteria. Fire is one of the most forceful and needed natural elements in our world which, if properly used, can manufacture or produce change.
So, in 2 Timothy 1:6, The Apostle Paul instructed Timothy to "Stir up the gift of God that is within you," because he knew that the word "stir" means to "fan the flames of the fire."
Evidently Timothy was struggling with discouragement from imprisonment or from facing other imminent dangers, so Paul wrote to encourage and strengthen him.  Therefore, that which Christ has placed inside of you, that which you've been called to do, "STIR IT UP!"
Paul exhorts Timothy to stand fast on God's Holy Scriptures and to stir up the gift of God within him through the laying on of The Apostle's hand, under the anointing of The Holy Spirit, when he was ordained by God.
The gift which Timothy had received was The Holy Spirit, and through Him, he received the anointing and the power to preach and teach the gospel of Jesus Christ.
While Timothy, like so many believers today, didn't possess the tenacious or relentless zeal of The Apostle, Paul urged him to unleash the invincible power of God's Spirit against all the various storms that will come to rise up against us.
Like Timothy, we are to rekindle the fire, blow on the coals, cause the flames to burn more brightly, be more zealous about what Christ has set you apart to do and keep adding more fuel to the fire.
You do these things by keeping you mind renewed through The Word of God, fellowshipping with Christ, remaining prayerful, keep piercing through the darkness, not quenching The Holy Spirit, listening to some inspirational gospel music and good Bible messages, recalling what God has done in your past and reading some inspiring articles and testimonies about what God is doing through the lives of others around the world.
God has not given us a spirit of fear, but of faith, love, courage and power to face and handle all the difficulties, dangers and adversities that will come our way.
When your flesh or the devil attempts to extinguish the fire within your heart, do all that you can to keep it ignited and burning.
If there is no fire, then there will be no excitement, no joy, no enthusiasm, no hope and no anointing.  You can't touch the lives of others around you with a discouraged, broken-hearted, depressed and defeated soul.
But underneath those gray dusty ashes, there's still a spark that God's able to set ablaze again, if you're willing to start "fanning the flames within you."
In Jeremiah chapter 20, the prophet grew weary and became so discouraged regarding the insults and the injuries that he was experiencing until he privately declared that he wouldn't preach or prophesy anymore.  In His heart he even said, "I will not make mention of Him nor speak His name anymore."
Jeremiah's flesh, along with the devil's attacks to his mind, convinced him that every time he spoke, his conditions worsen.  So as he attempted to take off his prophet's robe, lay aside the Old Testament scrolls, cease, refrain, stop preaching  and quench The Spirit of God, the Word of God burned so hot and deep within his soul until he screamed, "It's like a fire, shut up in my bones! And I cannot hold it in"  (Read Jeremiah 20:9)
It doesn't matter what happened to diminish or put the fire out in your life.  Persecution, criticism, depression, burnout, sickness, divorce, abusiveness, financial hardships, an unforeseen event or accident or even the death of a loved one.
You will never recover, rise up or reach your potential unless you "fan the flames of the gift of God that's within you."
THEREFORE, HAVE FAITH IN GOD!