Today's Daily Devotional from Pastor Andrew Bills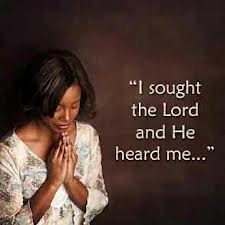 "What Does It Take To Have The Favor Of God In Your Life?"
Did you know that God can do more in one moment of favor than you could ever accomplish in a whole life time of hard labor without Him?
While we don't see an exact definition of it in scripture, there are 200 times where the word "Favor" is used throughout the Bible and many great examples are given of people who had "the favor of God" in their lives.
In each account, you'll discover that favor had NOTHING to do with good luck or wishful thinking. Favor is not some magic formula you must learn or recite or some secret ingredient pill you have to take. You'll also discover that it cannot be earned, purchased or achieved; it can only be "RECEIVED."
Next, it's important for people to understand and realize that God's Favor can find you wherever you are and in whatever situation or circumstance you may find yourself in. Unemployed, dealing with family problems, in financial ruin, sick, in a dead end job, lonely, out-numbered, living in an obscure environment, facing eviction or foreclosure, or even incarcerated. There's NO SITUATION so dark or impossible that The Holy Spirit cannot enter into.
Well, what does "Favor" look like? How do we get it? Once we get it can we ever lose it? Is it only for a select or chosen few?
Favor is God "showing up and showing out" in the life of any believer. You cannot force it, manipulate it or pretend that you have God's favor. Many false pretenders have come and gone, but Christ will always have the final say-so and render judgment.
God's favor is God divinely, supernaturally and graciously doing something that only He can do in your life for your good and His glory. It's God's Almighty hand at work in your life where only He can get the credit. It's God doing for you what you cannot do for yourself or others in seemingly impossible or unfavorable situations. Favor is His presence, grace and power wonderfully at work in your life to draw attention to Himself that He's mightily at work, orchestrating through you.
Now, obtaining the favor of God DOES NOT require a college education, a high credit score, any political connections or that you hold a certain religious position within your church community.
It is only received from God or bestowed upon anyone who has already dedicated, surrendered, committed, submitted, yielded, purposed in their heart or made a clear choice to take God at His Word and stand in faith against all the odds surrounding them that dictate otherwise.
It's Christ Jesus wanting to touch and bless your life to show the world who He is and what He can do for no other reason than to declare that HE ALONE IS LORD AND THAT HIS WORD NEVER FAILS.
God's Favor in your life does not mean that you're now on "easy street" and that you'll have everything you want when you want it. Neither is God's Favor in your life just for your earthly convenience or to fulfill your fleshly desires. God's "No genie in a bottle" that if you rub you'll get 3 wishes that will make you happy.
God's Favor comes upon or dwells in the life of any believer that makes a clear decision to stand for God and believe His Word regardless of any contrary outward evidence, negative remarks, demonic activity, physical hardship, dark circumstances or impossible situations surrounding you.
The Favor of God will be seen in any believer's life who demonstrates that obeying God is more precious to them than obtaining fame or fortune without Him. It comes from denying your flesh because your love for Christ is greater than your love for the world.
The favor of God was so upon the life of Noah because Noah believed in him when the rest of the world didn't. God then saved him, spared his family and delivered many of the animals from the worldwide destruction of the flood. (Read Genesis chapters 6-8)
The favor of God was so upon the life of Joseph that after proving that he believed God no matter what situation he found himself in, in one day God took him from the pit in the prison and set him at the right hand of the pharaoh of Egypt. (Read Genesis chapter 41)
Daniel purposed in his heart that he would not defile himself while in Babylonian captivity and God's Favor mightily moved upon his life in many amazing ways. (Read Daniel chapter 1)
Manasseh was the worst king in the history of Jerusalem. Murder, political corruption, bribery, human sacrifices, adultery, idolatry and greed had ravaged Judah, so God rose up the Assyrian enemy. They captured Manasseh, put a hook through his nose, led him like a common slave through the streets with brass chains on and then threw him in the Babylonian prison. But, in 2nd Chronicles chapter 33, Manasseh repented, humbled himself, greatly sought the Lord and God heard his prayers. God so mightily moved in his life that he was set free and then even brought back to the throne in Jerusalem as king of Judah. He then spent the remainder of his years undoing all the things he had previously done to bring honor to God.
Time here would not permit me to speak about the lives of others like Job, Enoch, Abraham, Moses, Gideon, Ruth, Samuel, David, Nehemiah, Esther, Mary the mother of Jesus, the Apostle Paul and so many others throughout biblical history that believed God despite the surrounding circumstances or impossible situations.
But, the Favor of God didn't end in Biblical times; it still wonderfully continues today. Will you let Christ reign in your heart? Will you permit God to place His hand upon your life? Will you choose to stand up in a fallen down world for Jesus Christ? Will you keep your mind renewed in The Word of God? Will you allow The Holy Spirit of God to direct your path?
Secular history has revealed that God has mightily moved in the lives of farmers, factory workers, shoe salesmen, mothers and housewives, students, soldiers, truck drivers and the list goes on.
God is looking for anyone who will make this life-style commitment to Him. Male or female, young or old, educated or unlearned, cultural background or denominational persuasion doesn't even matter to God. He's searching for those that He can spiritually, supernaturally and mightily operate in their lives and reveal Himself to the world through them. Will you say "YES" to the Lord?