Today's Daily Devotional from Pastor Andrew Bills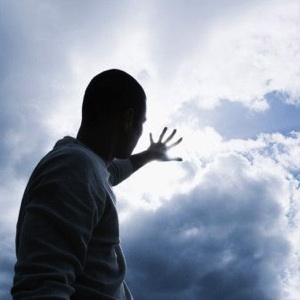 "What Are The Blessings Of Going Through Tough Situations?"
Genesis 46:26 NIV says, "All those who went to Egypt with Jacob–those who were his direct descendants, not counting his sons' wives–numbered sixty-six persons."
All the souls that went with Jacob into Egypt, "that came out of his loins," were eleven sons, one daughter, fifty grandchildren, and four great-grandsons; in all, sixty-six. Jacob, Joseph and his two sons, are four.  So all the souls belonging to the family of Jacob which went into Egypt were seventy.
So, Why Is This So Important To Us And What Is God Saying To Us Today Through This Scripture?
God expressed this account with remarkable details.  When you consider the historical and Biblical fact that only 70 souls went into Egypt and nearly 2 million came out under the leadership of Moses 400 years later, you must pay attention to the blessings and the power of God.
It was now 215 years since God had promised Abraham to make of him a great nation, but now his descendants had only numbered 70 souls.  God now is preparing to increase this family of 70 into a vast multitude called the nation of Israel.
They entered into a foreign land and after a few brief generations, were left to experience harsh servitude and slavery. But, they continued to multiply as they held on their faith in the promise of God to return them back to their promised land.
The main though here is that while going through adverse circumstances, negative situations or painful conditions, God's people still can grow, multiply, increase and flourish through faith in God.
Circumstances may not always be the very best that you would hope for, but remember, for believers – "This world is the only hell that you'll ever know or experience.  And, you don't have to look like the hell that you're going through."
So, don't be moved by any tough experiences, be moved by the power and the grace of God.  Realize that the tough situations have drawn you closer to your God and have matured you in faith.  Great strength and blessings always come out of tough struggles and experiences.
Finally, remember that a day is coming "When He shall appear, we shall be like Him, for we shall see Him as He is.  And every man that has this hope in him purifieth himself, even as He is pure." (1 John 3: 2-3)
So be strong in The Lord, trust in our Redeemer, stand up tall in faith and know that His promises are yet "yea and AMEN."   Believe that He still answers prayer and is able to supernaturally orchestrate in your life for His glory and ultimately for your best through Christ Jesus, AMEN.
THEREFORE, HAVE FAITH IN GOD!