Today's Daily Devotional from Pastor Andrew Bills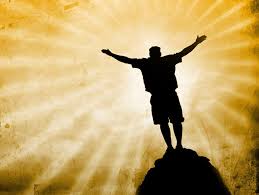 "Is There Anything Keeping You From Experiencing The Power Of God In Your Life?"
Does your life exemplify faith in Jesus Christ or are you the only person that knows about it?  Having faith in Christ will have a profound effect, not only in your personal life, but upon those all around you.
In Luke 5: 17-26, we are given quite the awe-inspiring biblical account of a small group of people that wouldn't allow any obstacle, hindrance, hurdle, disappointment or any  discouragement prevent them from meeting Jesus. 
It's a message of faith, endurance, perseverance, confidence, courage, love and the grace of God.  It's a clear message of truth that reveals that your ability to stay with what you believe determines your outcome.  If you yield to anything else, you will experience failure.  Therefore, don't abandon your belief due to any adverse or tough circumstance when you face them.
Verse 5 says, "…and the power of the Lord was present for him (Jesus) to heal them."
In this account we are given the story of the 4 persistent men which were carrying a paralyzed man on a stretcher to be healed by Jesus.  Then, not to be undone because of the large multitude blocking a direct route to Jesus, they sought for an alternate entry.  So they climbed upon the roof, hoisting their stretcher born invalid occupant, and then they began to tear through the roof  lowering him down to Jesus in front of the disciples and many other witnesses.
Then verse 20 says, "And when he (Jesus) saw their faith, he said unto him…"
Do You Have Faith That God Can See?   So often, nothing will change unless you demonstrate your faith in action.  Having good intentions isn't the same as demonstrating faith.  Faith in action is pure obedience and obedience is the key to the miraculous or supernatural blessings from God.
In this case, the first obstacle was getting through the crowd of people, then the second was the roof which separated them from Jesus.
What's keeping you from experiencing the power of God in your life?  Is it a lack of knowledge?  Unsure if God's promises will work for your situation?  Unbelief, doubt, lack of obedience, fear?  Sin?   Is all of your attention and energy so fixed on your problem instead of the cure through GOD'S WORD and GOD'S GRACE?
How often have people enter prayer lines and had hands laid on them, then once back to their seat, they check to see if anything has happened in their body.  If they still feel the problem in their body, they quickly conclude that God didn't heal them and they go home confused, disappointed, and even angry.
It's not how desperate you are that determines whether you will receive or not.   The only thing the matters is do you trust in God's Word and are you acting in faith to connect to His power?
Remember, in this biblical account, faith was not required to cause God's grace and power to be present.  But, it indeed did require faith to benefit from Grace and Power that was already present.   There is NO shortage of God's Grace or God's Power today.  There's only a shortage of people willing to take God at His Word and forever stand in confidence on it.
Through faith, The Holy Spirit of God will enable believers to achieve or accomplish many different things that will bring glory to God.  The ability to overcome any temptation, force of darkness or any negative situation fully rests upon you taking God at His Word, Trusting Christ and believing In His Wonderful Grace.
THEREFORE, HAVE FAITH IN GOD!