Today's Daily Devotional from Pastor Andrew Bills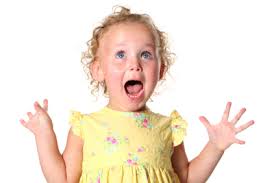 "Is The Thrill Gone?"
Are you pursuing God with all your heart or have you lost your zeal and fervency for Christ?  Is the excitement of His presence and thrill of His fellowship gone out of your life?
Many who have once started, have lost their way and even now are standing in opposition having abandoned their confession of Jesus and abdicated their fellowship with God.
So, The Lord wants to know, "What unrighteousness have I done towards you?  How have I offended thee?  Why are you not as excited about Me as you use to be?"
Jeremiah 2:5-6 NLT reads, "This is what the LORD says: "What did your ancestors find wrong with me that led them to stray so far from me? They worshiped worthless idols, only to become worthless themselves.  They did not ask, 'Where is the LORD who brought us safely out of Egypt and led us through the barren wilderness–a land of deserts and pits, a land of drought and death, where no one lives or even travels?"
Are you aware that God has feelings and that His heart is crying out towards you? 
God, in speaking through the Prophet Jeremiah, tells the nation of Judah:  "I guided and kept you through the barren desert and the horrors found in that terrible wilderness, so what have I done wrong that caused you to stop seeking after Me and start seeking after vain or idol things?"
God is a covenant keeping God, who's promises are a sure foundation.  He watches over His Word to even perform it. (Jeremiah 1:12)  His faithfulness never fails and the only one that has stood the test of time and can be counted on is God.
It was God that brought them out from slavery, it was God that supernaturally intervened and delivered them from destruction.  It was God that kept their clothes and shoes from wearing out during their forty years in the wilderness.  It was God that brought forth water, even without rain in the dry places.  It was God that blessed the barren to bring forth children. It was God that kept them from the invading armies, whenever they would fully turn and yield to Him.
So, now The Lord of Glory pleads with His people and asks where has He failed in His expression of love, mercy and grace towards them.
Just like those within the nation of Judah, God has brought many of us through many visible dangers, illnesses, and seeming impossible situations.  Many have been delivered from hunger, helpless and hopeless circumstances, nakedness, fearful surroundings and painful conditions. Many have been delivered from various demonic situations and even rescued from death's door.
So, what excuse do you have for not fully yielding to, trusting in and depending on God now? 
We have greatly been lavished from heaven with the heavenly blessings and the grace of God through Christ Jesus.  Forgiveness and spiritual blessings have been showered upon our lives.
Therefore, let us rejoice and praise Him with the glory that is due to Him from the depths of our hearts and walk in obedience towards our Divine Creator and Lord.