Today's Daily Devotional from Pastor Andrew Bills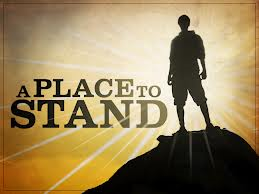 "How Real Are The Promises Of God To You?"
It has been said that the national paper currency in any country is only as good as the amount of gold in it's treasury that backs up it's paper money.  While this is not a lesson on economics, this same principle is extremely important in the arena of faith because God's Word is backed up by His Character, the sacrifice that was made on Calvary by Jesus and by the Resurrection of Christ from the grave.
The issue at stake is not if "GOD CAN?"  The issue at stake is "Do you really believe His Character and His Promises?"
The thing that stands in the way of so many people is their very own sense of reasoning or human logic.  While the person of faith does not reject the capability of human reason, he's learned that there are things that human reason just cannot do or comprehend.
Faith and human reason are NOT contrary to one another, FAITH JUST OVERLOOKS, IGNORES OR DISREGARDS REASON, BY RISING ABOVE IT AND LIVES IN A HIGHER REALM.
While we are not expected to leave our minds behind or check our brains in at the door, we must not permit our reasoning to keep us bound.   We are to allow faith to arise in our hearts and enlighten our understanding.
Simply walking in your own intellect is NOT the same as walking in The Spirit of God.  Walking in your own natural intellect, is a life filled with limitations and restrictions as you attempt to reason things out or comprehend before trusting.  And unbelief always results in disobedience because you fail to act in faith.
Unbelief is NOT the failure of your human mind to logically understand God's truths, unbelief is sin within the human heart that prevents or keeps you from believing Christ.
That's the reason that there are so many unanswered prayers in many congregations today.  Many church members are living in their own opinions of what they think or how they view things rather than accepting and believing The Word and looking at the character of God, who cannot lie.
Numbers 23:19 NASB says "God is not a man, that He should lie, Nor a son of man, that He should repent; Has He said, and will He not do it? Or has He spoken, and will He not make it good?"
The character of God is Holy and Pure and thereby can be trusted.  Men change their minds and break their vows constantly, but God never changes His mind and never nullifies His promises.  The counsels of God stand forever.   God is faithful and true and "His promises in Christ are yea and Amen."(2nd Corinthians 1:20)
Reason cannot explain or accept that Jesus Christ was born of a young virgin, but faith knows that He was.  Reason cannot explain or accept that Jesus Christ, upon the cross, became sin for us, but faith knows it.  Reason cannot prove, explain or accept that Jesus Christ arose from the grave after being dead for 3 days, but faith knows that HE AROSE, LIVES AND REIGNS FOREVERMORE.
By faith all believers KNOW that their sins have been forgiven and that Jesus is coming back again one day, but reason cannot comprehend these things.
By faith, believers believe that Christ saves, indwells, heals, delivers, strengthens, provides for, comforts and hears the prayers of His people.  But all of these things are above the realm of human reasoning, for indeed they are MIRACULOUS.
Faith believes that God and His Promises are far greater than the threats of any enemy, adverse circumstance, negative situation, painful condition or demonic activity, which is beyond any human reasoning.
His covenant and grace through Jesus Christ is a sure foundation to all that will believe and live in Him.  Nothing should assure us more of the faithfulness of God's promises than the life, death, resurrection and ascension of His Son, Jesus Christ.  And nothing should confirm our faith more than the indwelling of The Holy Spirit of God within our hearts.
All of which are beyond human reason but believed and accepted by faith.
THEREFORE, HAVE FAITH IN GOD!