Today's Daily Devotional from Pastor Andrew Bills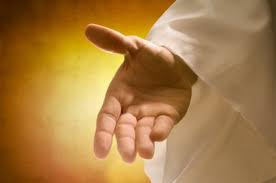 "How Does God Bring Order Out Of Disorder?"
It's important for us today to remember that the Christian Life is an ongoing fight against the forces of darkness.  It's also important for us to remember that when Christ makes us victorious in any area, it doesn't mean that we won't face any future battles or hurdles.
So you need to remind yourself to remain strong in faith, diligent in prayer and keep God's word in front of you in order to experience the grace of God and The Holy Spirit orchestrating in your life and affairs. For it has been said that "when praises go up, blessings come down."   Nothing is ever the same as you learn to trust God and turn things over to Him.
In 2 Chronicles Chapter 15, we read the amazing account of Asa, the king of Judah, who was on his way home, back from the battlefield.  God had just given Judah the victory over their enemy when a prophet came out from Jerusalem to meet the returning victorious king with a special prophetic word from The Lord.
2 Chronicles 15: 1-2 NIV says, "The Spirit of God came on Azariah son of Oded. He went out to meet Asa and said to him, "Listen to me Asa and all Judah and Benjamin.  The LORD is with you when you are with him.  If you seek him, he will be found by you, but if you forsake him, he will forsake you."
The nation of Judah had earlier sinned, turning it's back against God and had given itself over to idolatry.   Suddenly, the nation of Ethiopia began to rise up and come against Judah just as Asa was made the new king.
Judah had been greatly outnumbered but King Asa and the people turned to God in prayer.  Rather than attempting any strategic military plan, they humbled themselves before The Lord and God wonderfully gave them the victory over their enemy, which was more than twice their size. 
God not only gave them the victory over that nation, but fear also came upon all the other surrounding nations that God was with them.
Now Asa is met by this Prophet of God with a message that "God has helped them" with a new call or word of encouragement "to obedience." 
As long as they stood with God, followed His commandments and worshipped Him, they would be blessed in seeing the hand of God moving in their midst.  But the same message from the prophet also sounded a danger warning of abandoning God and abdicating faith in His word.
So often, the forces of darkness will try to get believers "to relax and let down their guard" especially after being exhausted from a hard struggle or at the end of a stressful day.  The devil believes that's a good opportunity for him to remind you of your physical, emotional or material needs, in an attempt to distract, persuade or lead you off course.
In our weakest hour or most exhaustive condition, we should always remember that The Holy Spirit is there to be our comfort and strength.  Christ wants us to praise Him from our hearts, keep our minds renewed in His word, keep our faith in Him and remain focused.
The prophet's message was so accepted by King Asa that he began to make drastic changes and reforms throughout the entire kingdom of Judah.  He even pronounced a death penalty on anyone who didn't respect The Law and obey God's covenant, even starting with his very own grandmother.    
Does God Have Your Heart?  Are you walking in His Grace?  Are you seeking His face through prayer?  He has promised that He would never leave or forsake you but have you made the same commitment to Him?  
Many today are in the trouble that they're experiencing because they've turned their back on God.  When you leave your first love and abandon the biblical principles of The Lord, you'll end up suffering the consequences of "reaping what you sown."
All those that turn to God and trust Him will discover that the Lord shall be your helper as you continue to walk in his ways.
THEREFORE, HAVE FAITH IN GOD!