Today's Daily Devotional from Pastor Andrew Bills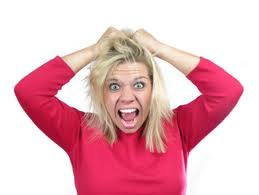 "How Do You Act Or Respond When The Pressure Is On You?"
Though we've been saved by His Wonderful grace, all believers are still "a work in progress" and The Lord isn't finished with you yet.  While you've come this far by faith, what's more important now is to continue walking in The Spirit as you'll face what's still ahead of you.
As the storms of life come, we must remain aware that the world is watching and the forces of darkness are observing us. But more importantly, for our survival we must continue to look to Christ and keep the switch of faith turned on at all times.
In Genesis chapter 20, we begin to read in this entire chapter of scripture where Abraham, who started out in faith, entered into error.   Afraid for his own life, out of fear he began to lie declaring that Sarah, his wife, was his sister.
Your outward actions are always an indication of what's happening on the inside of you.  Technically, Abraham may not have told a lie, because Sarah indeed was his half-sister, but his excuse did not justify his actions.  He was afraid and acted out of his fear.
Abraham's best excuse for his conduct was to lie because he thought that the fear of God was not in the place that he had now journeyed.  He lied to simply escape danger from the powerful ruler who was attracted to his wife.
But it's also out of this dark chapter in Abraham's life that the question arises, "What do you do or how do you act or respond when facing difficult situations?"
"Have you ever acted out of fear and lied?  Instead of admitting that you've done wrong, did you try to find an excuse that may have some degree of relevance to your situation and then attempt to stretch that truth?"
Whenever or wherever you might face a difficult situation, that's when you'll need Him most.  Call on The Lord, cry out to Him, seek His face, ask for His wisdom, and trust on the leading of His Holy Spirit.   Though the pressures in life may seem very real, GOD AND HIS LOVE FOR YOU ARE EVEN MORE REAL.
Now, to further aid you in your walking in faith and standing on the integrity of God's Word, here are just a few important spiritual principles that I have learned that will help you at all times:
1)  Never allow yourself to become distant from God. Never come to the place in life where you no longer believe that He's able to keep you, sustain you, or even bless you.
2)  You should never become so busy that you forget it's not by your power or might, but by His Holy Spirit.  We must continue to trust in and rely on His Word, Anointing and Transforming power.
3)  You need to remember the revelation that Christ has set you free and not become negative or pessimistic about the lives that God wants to touch through you. 
4)  Your love for The Lord must always remain greater than your love for the world.  You can't allow secret sins to harbor within your heart.  Nor can you allow disappointments to fill you with anger.
5) You must not allow a season of prayerlessness to creep in where prevailing prayers once were your stronghold in God.
6)  Doubt and unbelief will always attempt to distract you away from walking in faith and in the power of His Holy Spirit.  But resist the devil and he will flee.
Remember, CHRIST IS GREATERthan hard time, adverse circumstance, negative situation, painful condition, or satanic entrapment that you can ever experience or encounter.
THEREFORE, HAVE FAITH IN GOD!