Today's Daily Devotional from Pastor Andrew Bills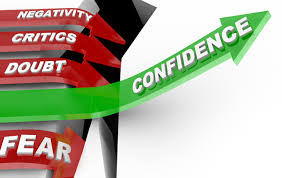 "How Convinced Are You That God Will Really Move By His Power In Your Life?"
When the adversities of life begin to severely test your faith, will you believe in the power of prayer and the power of Him who hears your prayer?
In 1 Kings Chapter 17, we are given a true story that reveals that God's power knows no limits and has no restraints.
1 Kings 17:20-22 NLT says, "Then Elijah cried out to the LORD, "O LORD my God, why have you brought tragedy to this widow who has opened her home to me, causing her son to die?" And he stretched himself out over the child three times and cried out to the LORD, "O LORD my God, please let this child's life return to him."  The LORD heard Elijah's prayer, and the life of the child returned, and he revived!
This widow had already experienced the power and the blessings of God.  Earlier, she had prepared her very last amount of food for her and her son, but instead she gave it to the prophet.  As a result of her faithful giving, God miraculously touched her meal barrel, so that it remained supplied.
As trials and tribulations always seem to come into our lives, death now had stretched its hand against this widow's only son.  Hope seemed gone as darkness began to overshadow her joy in an attempt to crush her faith and destroy her belief.
As she cried out to the Prophet Elijah, he took her son's lifeless body into his bedroom and laid it upon his bed.  Then Elijah began to pray to the one that is the true power source of our prayers.
Elijah used natural means for warming or revivifying the child, not with the hope that it alone would prove beneficial, but with the full confidence that God would supernaturally intervene.  His gesture only expressed his grief for the child's death, his great desire to have him raised, and his fervent prayer to God.  What actions are you demonstrating that reveal you have faith in God? 
Elijah's conviction was so strong and sure that Almighty God would move, that stretched himself over the deceased child three times and refused to doubt in his heart.  He believed in prayer that prevails and the God that restores.  Are you convinced that there is no failure in the one that raised Jesus from the grave?
This was a great and most extraordinary prayerful request, such as never been asked of God by Elijah before.  While Elijah had no precedent  for requesting such a thing, he knew he needed a miracle which only God alone could do.
Are you experiencing a situation that you've never gone through before?  We too must have the confidence that there's nothing to hard for our Lord to do.
In times of distress, illness, unexpected hard times, believers must run to God, not away from Him.  His word can still be trusted, His promises are still our sure foundation for us to stand upon, and His name is still above ever other name.
Don't doubt in your heart!!!  Allow any difficult situation to become another great stepping stone towards your maturity in faith.  Continue to rise and give Him the glory throughout any adversity and you too shall experience the mighty grace of our Lord and Savior, Jesus Christ.