Today's Daily Devotional from Pastor Andrew Bills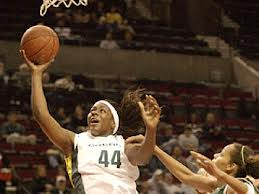 "How Can I Rebound From Defeat Or Start Over After Disappointments?"
My daughter was a professional basketball player for many years but one of the greatest insights that I've ever received from the Lord came at the end of one of her high school freshman games.
It had been a very tight and hard played game. The score was tied and with less than 30 seconds remaining, our team had the ball running down the court as the ball was quickly passed to her. She quickly took aim, then the ball took its flight but the basket was missed. Then, after much scrambling, somehow the ball found its way right back into my daughter's hands.
Suddenly, with only a couple of seconds remaining, again she took aim. But this time there appeared to be a difference. Having had the bad experience of previously missing, her aim was now more carefully and skillfully planned. She was better positioned, there was a new sparkle in her eye and a new smile on her face, she knew the score and she was more confident as she aimed.
Then, just as the ball left her hands, the buzzer sounded and a great hush fell over the crowd as all eyes were on the ball. Suddenly, there was the sound of the ball snapping into the basket and the crowd going wild as our team began to celebrate its victory.
Just then, as people were celebrating everywhere, The Holy Spirit spoke to my heart revealing what it takes to "rebound from defeat."
Have you ever missed the mark? Have you ever tried and failed? Have you ever experienced any type of set-backs?Have you ever made any serious mistakes that you thought you'd never recover from? Do you feel confused, fractured or wounded? Have your ambitions been crushed? Do you want to be made whole?
The Holy Spirit spoke the words from Psalms 34:19 which says, "Many are the afflictions of the righteous but the Lord delivers him out of them all."
You can learn to leave your wounded past behind. You can start over after disappointments.  If your dreams have been shattered, you can rediscover how to refocus on your vision. God can bring great blessing through times of great failure, sickness, tragedy and even discouragement. You can recover loss dreams and rediscover your cutting edge.
So, open your heart to the healing power of Jesus Christ today. Take another look at the promises of God and rediscover His Grace and be renewed through faith in Jesus Christ. Allow God's Holy Spirit to speak directly to your heart the encouraging words from The Holy Scriptures today.
THEREFORE, HAVE FAITH IN GOD!