Today's Daily Devotional from Pastor Andrew Bills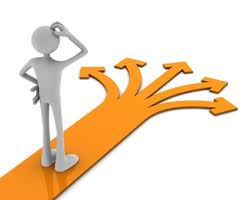 "How Can I Know The Will Of God For My Life In This Situation?"
God is revealing everything to us by His Spirit.  The Lord wants to speak to your heart and begin to orchestrate the affairs in your life.
One of the many great advantages of walking in faith is that you will begin to see things you have never seen and believe things that you could not have believed or understood before.
1 Corinthians 2:14 NLT says, "But people who aren't spiritual can't receive these truths from God's Spirit. It all sounds foolish to them and they can't understand it, for only those who are spiritual can understand what the Spirit means."
The enemy is counting on you to depend upon your natural reasoning.  He will bombard your thinking with negative thoughts, unbelief, and lies in the attempt to lure you to totally depend upon the thoughts generated from your psychic and trust your ego.  Carnal reasoning is based on, influenced and governed by one's fleshly appetites, animalistic impulses and instincts, sensuality, personal feelings and ego.   To be earthly, fleshly or worldly minded is the normal, natural, worldly, earthly, logical and fleshly thing to do to the natural mind. The natural man operates solely under the influence of the senses.
While this is true of the unregenerate or unsaved person, it's also a special warning to carnal believers. 
For how can you love the Lord with all your heart and still walk around with a confused, worried, and frustrated mind and be unable to walk in the victory God has ordained for your life?
To be spiritual minded or to be led by The Holy Spirit means that you are walking by faith, trusting Christ, standing on the promises of God and expecting God to keep His Word.
The Lord wants all believers to know and understand that the word "natural" stands in opposition to the word "spiritual."  The enemy will often tell or convince believers that their not ready, when God is waiting upon them to step out in faith.
Studying the Word of God and walking in The Spirit will elevate you to a new plateau of understanding, so you may comprehend and grasp spiritual truths, fresh revelation and direction for your life.  God wants to take you from where you are to a new and higher level, so He can reveal new things to you that you have never seen before.
I have personally discovered that the hardest spots in life can birth or bring forth new revelation and fresh inspiration into one's heart, thereby able to produce changes in your circumstances.
Is not The Holy Spirit the third person of The Godhead?  Doesn't He know all things?  Can't He give you the wisdom and direction that you need for this hour?
The Apostles were not given over to worldly principles or directed by their egos.   They depended upon The Spirit of God and were directed throughout all of their activities.  They spoke in plain simple language, were taught and directed by The Holy Spirit, and moved by faith.  They did not use enticing words, colorful oratory and scholarly philosophy.
They prayed!!!   They read and studied the scriptures!!!   They counted on The Lord!!!    And He directed their lives.
Shouldn't it be the same for us today?  This then is the first step towards learning, knowing and walking in the will of God.