Today's Daily Devotional from Pastor Andrew Bills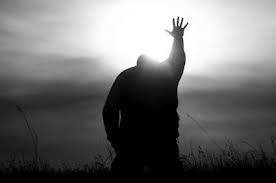 "Have You Experienced The Transforming Power Of The Holy Spirit?"
The disciples of Jesus Christ were just ordinary men.  While they all left their occupations to follow Jesus, the gospel stories reveal just how weak, confused, argumentative, fearful and doubtful they all were even as they followed The Lord.
But within weeks after the resurrection of Jesus Christ, exactly on the day of Pentecost, their lives were forever dramatically changed.  Not by reading self-help books, attending motivational seminars or participating in any 12 step programs to get rid of any bad habits.  They were all filled with The Holy Ghost!!!
In Acts 1:8, just before His Ascension, Jesus said, "But ye shall receive power, after that the Holy Ghost is come upon you: and ye shall be witnesses unto me both in Jerusalem, and in all Judea and in Samaria and unto the uttermost part of the earth."
Their lives were not changed by the mere mental remembrance of Jesus' earlier words to them, NO!!!   The same Lord and power that once walked among them, NOW DWELT WITHIN AND UPON THEM!!!    With His living words ever burning now within their hearts.
No longer weak, fearful, confused or doubtful, they now spoke with the same power, in the same Spirit and with the same authority that was in the earthly ministry of Jesus Himself.    They had seen Him crucified and buried, but they also saw Him in His resurrected body and then ascend into Heaven.  Now they no longer knew Him after the flesh but were filled and empowered by His Spirit, just like He had promised.
Now when talked about, misunderstood, lied upon and even threatened, they boldly stood preaching the resurrection of Jesus and the grace of God.  They rejoiced in the midst of suffering, believed in the power of prayer, received visions, experienced divine encounters with Christ and kept the scriptures in front of them.
As a result of their transformation and obedience, sinners were being saved, demons were cast out, the sick were healed, they shared their resources with one another, widows were cared for, the weak were strengthened, the church grew daily by the thousands and the very foundation of the Roman Empire and world were shaken to the core by the preaching of the gospel of Christ.
Throughout their ministries, even when they later traveled their separate ways as led by The Lord, they never recanted, denied or renounced their faith in Jesus Christ and continued preaching the gospel, leading many to God.  As a result, many of them suffered violent deaths by stoning, hanging, beheading, burning, stabbing and dying on crosses upside down.
While they were not criminals, the world was not worthy of their lives and the lives of their converts of whom many also died violent deaths at the evil hand of Caesar.  But they all looked beyond their suffering, to an Eternal Kingdom with our Glorified King.
Was their faith more real that ours today?  How far are you willing to go for Jesus?
With the exception of some 3rd world or hostile religious countries, few of us face the same type of persecution as the early Christians did.  But despite our freedom to worship and believe in our Lord, there is now growing opposition to deny, resist, reject and even rebel against the Church and the teachings of Jesus Christ.
So if Christianity were outlawed today and you knew you would be arrested and put in prison for worshipping or sharing your faith in Jesus, "Would You?"