Today's Daily Devotional from Pastor Andrew Bills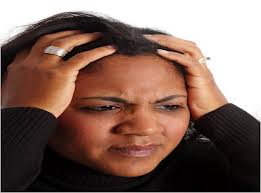 "Have Things Gotten Worse As You're Waiting On The Lord?"
Does it seem as if your circumstances have escalated as you're waiting on God? Often, because of our impatience and demanding immediate answers, people don't recognize that The Lord is attempting to elevate your faith to another or more mature level as you're waiting on God.
Many are continuing only to focus on their gloomy situation instead of giving Christ their undivided attention, turning things over to God, standing on His Word and then listening to the voice of The Holy Spirit. 
Sometimes things will even appear to get worse as you stand in faith but don't let the opposite of what you're believing The Lord for distract you away from faith in His Word.
It is possible that The Lord is trying to enlarge your testimony as you learn to prevail and pierce through the darkness surrounding you.  So, whatever the passing time period, realize it's not a time to give up, break down or pass out.   IT'S YOUR HOUR TO BELIEVE HIM!
In Mark 5:21-43 we read the amazing account of two miraculous healings of Jesus while moving among the people.  A synagogue leader named Jairus came and  fell at the feet of Jesus, pleading for Him to come and heal his little daughter who was at the point of death.
As Jesus proceeded with Jairus and His disciples, another event occurred which caused an untimely and unfortunate delay on their journey.  While The Lord was being thronged by the masses of surrounding people, verses 25-34 informs us of the reason for the delay.
Another woman, who had been sick for 12 long years, pressed her frail body through the crowd and touched the hem of His clothes.  For she believed in her heart that if she could just touch the hem of His garment then she would be healed.  Jesus then stopped and made an inquiry, the disciples questioned Jesus, the woman slowly came forward and The Lord had a conversation with the woman of faith. 
While all of this was exciting and indeed miraculous, in the mind of Jairus, it presented further delays towards them proceeding to his home to cure his daughter.
So often, we just like Jairus, believe that "time is of the essence."  It's our belief that time is crucial and any delays, interruptions, hesitations or lingering on The Lord's behalf will worsen our changes, circumstances or conditions.
Then Mark 5: 35-36 says, "While He was still speaking, they came from the house of the synagogue official, saying, "Your daughter has died; why trouble the Teacher anymore?" But Jesus, overhearing what was being spoken, said to the synagogue official, "Do not be afraid any longer, only believe."
Now the thing that Jairus feared most now happened.  He received the fatal message of death of his child.  Jairus must have agonized as he entertained the notion that had not The Lord lingered, the life of his dying little daughter could have been spared.  But with her death now being a past event, all hope was abandoned as those from his home tenderly asked him, "Why trouble the Master any further?"
While they knew that Jesus had triumphed over demonic or unclean spirits and that, as a prophet sent by God, he had the power to heal incurable diseases while there remained life, they now believed that everything was hopeless since death had claimed the little girl's life.
One of our greatest enemies of faith is "Human Reasoning."  We are a people led by our senses, moved by our feelings and make decisions based upon our emotions.
It's not that The Lord doesn't want us to use our minds or have good common sense, it's just that the mind is "the battlefield" which is constantly under the attack of Satan, the world and even our own flesh.
Christ wants us to "Have Faith and Believe Him" regardless of any adverse, negative or painful circumstances that we are encountering.
Jesus went on Jairus' home, then despite the unbelief and scorn from others, He miraculously raised his little girl from death and presented her back to her parents.
Therefore, stand in faith, be encouraged, wait on The Lord with great expectation and He will graciously intervene in your life and affairs.