Today's Daily Devotional from Pastor Andrew Bills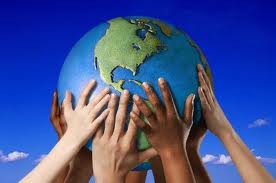 "Have The Churches Today Forgotten It's Two Primary Missions On Earth?"
Mark 2: 17 NIV says,  On hearing this, Jesus said to them, "It is not the healthy who need a doctor, but the sick. I have not come to call the righteous, but sinners."
These precious words of Jesus were spoken as a revelation of His love and mission, but also as a rebuke to the scribes and Pharisees.  Matthew, also called Levi, was a Jew, but also was a tax collector for the Romans.  Not being a man of good character with traditional religious values, he was viewed as a "publican" along with the worst of sinners.  However, Christ had just summoned Matthew to  "Follow Him."
Later that same evening, as Jesus was dinning at Matthew's house, the scribes and Pharisees asked His Disciples, "Why is He eating, drinking and keeping company with such wicked and notorious sinners?"
When Jesus heard their words, He responded by declaring the primary reason of His Father's mission and His coming.  He declared, "I have not come to call the righteous, but sinners." 
Jesus made it known that redemption, deliverance, forgiveness, healing, prosperity and victory was through, and still is today, by Him.  Therefore, the  first mission or primary goal of the church is to preach Christ to a lost and dying world.
Have the churches forgotten that He is still trying to conduct this mission through us on today?   Many of our programs, methods, platforms and activities have moved away from touching lives and winning souls through Christ Jesus and have the worldly appearance of theatrical events filled with philosophical jargon, political persuasion and even circus antics.
The gospel is not for the all-stars, the piteous or the illustrious,  nor the legendary traditionalists.  While some mocking have declared that it's for losers, it's for "learners."
It's for the broken, sick, wounded, hungry and the defeated, not the proud and the dominant.    It's for those who realize they are unable to carry the weight of the world on their shoulders, that there's a void in their souls and that without God, their lives are completely bankrupted.
It's for those that have realized that they are not gods, that they recognize that while they are incomplete and lacking, that God is more than sufficient.
If the world were righteous, there would be no need for His coming, either to purchase our redemption,  preach repentance or to offer forgiveness.  But with God, through Christ, there is mercy to pardon the greatest of sins, and grace to change the greatest sinners into holy and righteousness believers in Christ.
He came as the Great Physician, not infected by the disease of the patient, but to die for the sins of the world and to overcome him who had the power over sin, the devil.
The second mission of His Church, through the power of The Holy Spirit, is to teach, disciple, train, educate and edify the saints of God through His Word.
For Ephesians 4: 12-14 NTL says, "Their responsibility (Apostles, Prophets, Evangelists, Pastors and Teachers) are to equip God's people to do his work and build up the church, the body of Christ. This will continue until we all come to such unity in our faith and knowledge of God's Son that we will be mature in the Lord, measuring up to the full and complete standard of Christ. Then we will no longer be immature like children. We won't be tossed and blown about by every wind of new teaching. We will not be influenced when people try to trick us with lies so clever they sound like the truth."
Therefore, let us forever be about our Lord's work in impacting lives through Him.