Today's Daily Devotional from Pastor Andrew Bills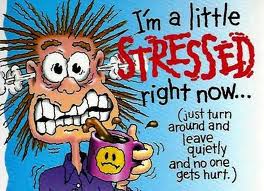 "Has The Devil Ever Told You That God Doesn't Care About You Anymore?"
Are you aware that the life span of any satanic or fleshly though is only determined by the amount of personal attention you give to it?   As you reflect, ponder, rehearse, nurture or continually bring it up, are you aware that the enemy only continues to bring false accusations against God, condemning indictments personally against you and enticing temptations to you to defeat and destroy you?
It's during these times when Satan is attacking your faith, these delusions can only be withstood, resisted and overcome by The Spirit of God, The Word of God and by the blood of Jesus Christ.  For they alone stand between you and destruction as the devil attempts to distract your thinking.
In II Corinthians 10:5 NIV says we are instructed to, "demolish arguments and every pretension that sets itself up against the knowledge of God, and we take captive every thought to make it obedient to Christ."
Also in Ephesian 6:16, the Apostle Paul also instructed us "to quench all the fiery darts of the wicked."  To quench simply means to extinguish or to put out the fire.  This is done by ceasing to give attention to that demonic or fleshly though that is attempting to take you prisoner and hold you captive.
The devil and your flesh detest carnal thoughts being ignored because if you allow them to flourish, by entertaining the possibilities, they're directing you to a complete train wreck.
Hopeless people often become harmful people because discouragement and desperation can give birth to uncertain or dangerous behavior and that's what the devil wants you to experience.
Don't allow the devil's implants or lying thoughts to control or influence your mind.  Don't permit him to paint a vivid picture of doom and gloom right before your eyes.
The casting down of any carnal reasoning, ungodly though or demonic conflict is a complete decision of your will as you submit to the will of God.  The battle is won whenever you do so.
Submitting to God will give you the power you need to overcome every obstacle throughout your life, one day at a time and one battle at a time.  A continual surrendering to God will prevent a sudden collapse from walking with God, which will lead to you experiencing greater agony in your physical, mental, spiritual, financial, family and emotional state.
So, no matter how feeble and weak the enemy may try to tell you that you are, believers are mighty through God and the preaching of the gospel by people of faith and prayer have always brought defeat to the forces of wickedness and darkness.
Believers are always standing on the very brink of an imminent blessing through faith in Christ Jesus.  Allow your faith to arise to a brand new level.  Continue to believe God for your salvation, deliverance, breakthrough and victory over every hard time, adverse condition, demonic activity, painful state, negative circumstance, sinful habit, past mistake, damnable situation and satanic entrapment in the mighty precious name of Jesus Christ.
Allow The Holy Spirit of God to reveal and change the channel of your mind to realize that there's "Nothing impossible with God."
THEREFORE, HAVE FAITH IN GOD!