A Special New Year's Devotional From Pastor Andrew Bills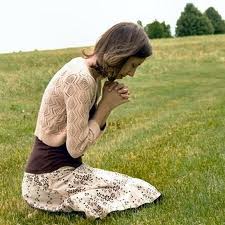 "Facing Your Problems On Your Knees Will Enable You To Stand On Your  Feet"
As we enter this brand new year, many are searching for answers,  settings new goals, making new year's resolutions or establishing new plans to take them through this year.
It's important to remember that whatever's ahead of you is never as great as the power that's within you.  Never be willing to accept conditions the way they are because through consistent, prevailing and effective prayer, God always moves in dynamic and glorious ways.
In the book of 2nd Kings, chapter 19, the nation of Judah had been invaded.  Jerusalem was totally surrounded by a vicious, threatening, and blasphemous enemy.  King Hezekiah didn't have the military strength to stand up against their opposition or might.
The enemy attempted to scare them into submission and tried to persuade them into surrendering by intensifying their opposition, tightening their grip around the city, bringing doubt, confusion, and unbelief to their minds, trying to paralyze them with great fear.
Their evil general shouted over the walls of the city, "Your god is deceiving you, look at all the other surrounding nations, see how they have fallen!  Their gods couldn't save them and neither will yours!"  SURRENDER!!!  Then they dispatched a special letter to King Hezekiah, re-stating their threats and plans.
2nd Kings 19:14 says, "And Hezekiah received the letter by the hand of the messengers, and read it; and Hezekiah went up into the house of the Lord, and spread it before the Lord." 
Now, may I ask you a personal question: "What do you do when you're facing a difficult situation?"
Well, here's a number of possibilities:
1.Try to figure out your own plan of action (creating plans B, C, D or more)
2.   Worry over it
3.    Ask friends, relatives, or different groups for their advice
4.    Attempt to work out a bargain with the opposition
5.   Ignore it and act like the problem will correct itself or just go away
6.    Try to get sympathy from those around you
7.   Plan revenge
8.    Run away from it all
9.     Have an emotional breakdown, cry, just give up, and die.
10.Stay in bed, pull the covers up over your head, and never leave the house
11.   Get high so you don't have to think about it.
Perhaps you've already tried some of these negative things before and have discovered their ineffectiveness. 
Or you can do like Hezekiah did and "Spread It Before The Lord"
Might I strongly encourage you by saying that the absence of prayer will mean the absence of fruitful, rightful, positive, and Godly results in your situation and in your life.
Hezekiah spread it before the Lord, not that God needed to read it.  For God knew what was in it before Hezekiah did.  God was very much aware of the profane words that were being spoken outside the city's gates and even in the council chambers of the evil king with his generals.
In spreading it before The Lord, Hezekiah was acknowledging God.  Proverbs 3:5-6 says, "Trust in The Lord with all your heart, and lean not unto your own understanding.  In all thy ways acknowledge him, and he shall direct your paths."
Now, please take careful notice of the 4 things Hezekiah did when he spread it before The Lord:
1.    He first adored, worshipped, and glorified God, whom the enemy had blasphemed. I always suggest that you begin by giving worship and thanksgiving.  True worship is your method of "attacking back."  It has been rightfully said that "when praises go up, blessings come down."
2.    Secondly, his prayer appealed to God concerning the profane and evil letter.  He literally was saying to God, "Here it is in black and white!" We are to take our burdens to The Lord and upon presenting them to Him, leave them there.
3.     Next while acknowledging the enemy's victories over the other nation's and their heathen gods (which were the works of men's hands), he clearly distinguished between them and the one true living God.  Now, just reflect for a moment, what has He done for you in the past?  Can you name a few things?  How many blessings can you count or remember?  Might I personally just share a moment in my life, when facing one extreme crisis, The Holy Spirit spoke to my heart and mind these words, "Can you ever name a time that I didn't answer your prayer?"  Once said, the atmosphere immediately went from being stressed to being blessed and thankful.
4.   Finally, Hezekiah asked for God's salvation, deliverance, intervention and power that His Name may be further glorified throughout all the world.  And God's grace, mercy, love, divine intervention, spiritual guidance, and supernatural power are all still alive and very much at work today….   EVEN FOR YOU!
God always has HIS method of encouraging our hearts.  After praying, God immediately assured Hezekiah by sending the Prophet Isaiah with the special words of encouragement.
Please read 2nd Kings chapter 19, verses 20-34 to get the fullness of the impacting prophesy.
But, God was taking it Personal, as if saying, "When you attack mine – then you're attacking me!  And He proclaimed that "not one arrow would be shot there!" (see verse 32) 
That night, The Lord supernaturally intervened by sending a destroying angel in the midst of the enemy's camp, killing 185,000 soldiers  which was the majority of their troops. (read verses 35-37)
The rest that survived, fled in shame, never forgetting what happened to them.  Their pride was reduced to confusion and fear.  In flight, the evil king's own 2 sons murdered him. (see verse 37)
 Yes, Hezekiah didn't have the military force to attack or withstand them.  But, God is always ABLE to make a way, when there seems to be no way, for those that worship, serve, and love Him.
Psalms 20:6-7 says, "The Lord saves his anointed with the saving strength of his right hand.  Some trust in and boast of chariots and some of horses; but we will trust in and boast of the name of The Lord our God." (The Amplified Bible)
In conclusion, may I just remind you that during the hard times or difficult situations, we serve the same True and Living God.  The very one that created everything out of absolutely nothing, opened the Red Sea, brought water from a rock, kept Daniel alive in the lion's den, and raised Jesus Christ from the cold dark tomb for our salvation.
Our God IS Still Very Much Alive and just like the three Hebrew boys, He can bring you up from the ashes, without any evidence that you've been in the smoke, the flames, and in the fire.
Remember, fight all your battles on your knees and you'll be able to stand on your feet.