Today's Daily Devotional from Pastor Andrew Bills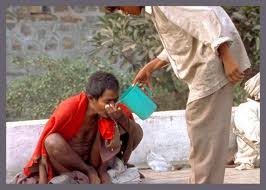 "Does Your Life Exemplify Faith In Christ Or Are You The Only Person That Knows About It?" 
The Bible stresses the importance of your life demonstrating faith towards God, other believers and even those outside the faith that you come in contact with.  So having faith in Christ should not only have a profound effect on you, but should impact the lives surrounding you as you journey through life. 
So, the main question is: "Does your life exemplify faith in Christ or are you the only person that knows about it?" 
In Romans 1:8, The Apostle Paul in writing to the believers in Rome says, "I thank my God through Jesus Christ for you all, that your faith is spoken of throughout the whole world."
The Apostle Paul, in his salutation, begins to congratulate the believers in Rome for the notoriety of their faith.
During the New Testament times, Rome was the metropolis of the world.  People came from all over to buy, sell, and trade their commerce, experience its wicked culture, participate in its immoral entertainment or to be involved in its corrupt political system with its earthly power.
A large church had been established in Rome long before Paul had arrived there. Many turned away from lives filled with idolatry, adultery, and corruption to walking in obedience in Christ, and now their faith was being celebrated by the Apostle, even as he was imprisoned.
Their love for Jesus Christ and other believers, along with their testimonies towards unbelievers, their steadfastness in the face of persecution and their joy, even which Nero's threats of death couldn't quench, were spoken of throughout the world.
They were thankful for their salvation and deliverance from sin and they rejoiced in God's wonderful grace that was being demonstrated towards them.
The main lesson for us today is that Paul commended those believers for their faith because faith is the basic virtue in the heart and life of a believer.  For without it, you cannot please God, but by faith, all things are possible to him that believes.  Do you have faith that God can see and is pleased with?
There are many today that testify or claim that they have faith or believe in God, but their actions and deeds clearly prove otherwise.  Many just go to church to fulfill a routine obligation or to perform an outward ritual, but there's no life of faith.
Faith is not a mere possession or a trophy that you can just point to or sit on a shelf for its display.  Faith is having a heart for God and then allowing Christ to reveal Himself through your life towards everything and everyone you come in contact with.
Faith is being led by The Holy Spirit and doing godly deeds despite all adverse circumstances or evil forces that may attempt to oppose or even persecute you.
Can Christ be seen in your life through the deeds or the works you're doing?  Is your life an example of the love of God?  What works are you doing towards others that demonstrate the indwelling life of Christ Jesus?
A famous historian declared that the Roman Empire fell, not because of the rise of another attacking foreign power, but due to the preaching of the Gospel and the love of Christ that was exemplified through the lives of the believers.
You too should be impacting and influencing your world for Christ, for in doing so, others will clearly see God touching lives through the love of Jesus Christ.
THEREFORE, HAVE FAITH IN GOD!