Today's Daily Devotional from Pastor Andrew Bills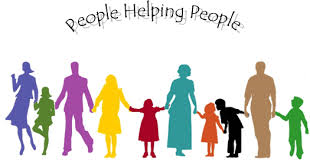 "Does Evil Seem Like It's Winning In Our World?"
A few days ago innocent people were attacked and one person killed at the Los Angeles International Airport (LAX) at Terminal 3 by a young deranged man with a troubled background with a gun.
Over the past couple of years, we've experienced a massacre upon innocent runners, bystanders and citizens and their families in Boston, Massachusetts at the marathon race, a massacre upon innocent children and their loving teachers at an elementary school in Newtown, Connecticut, a massacre at a movie theatre in the state of Colorado and there have been many other violent, evil, cowardly, shameless and senseless acts in our different streets, neighborhoods and cities.
But again, despite all the suffering, hurt, pain and grief that we're now experiencing from these acts, EVIL WILL NOT WIN!
A great public rally cry is again continuing to sound and the Church of Jesus Christ is awakening to prayer. A great sense of decency is bringing people together, people who have laid down their differences and forgot about their divisions to become one with the hurting and are making it known that such  EVIL ACTIONS WILL NOT BE TOLERATED AND NOT ALLOWED TO WIN.
So, my brothers & sisters in Christ, let's pray for those injured and suffering, let's pray for the paramedics, doctors and all the members of the medical staffs and let's pray for all the agencies and churches that are working to bring relief and care to those hurting and crying.
Then let's also pray for our law enforcement teams that through their dedicated investigations, they will not only find and bring to justice those responsible for these senseless, cowardly and demonic acts, but try to develop new preventative measures and solutions to protect people and also discover and divert these actions before they occur.
In Romans 12:21 The Apostle Paul states, "Do not be overcome by evil, but overcome evil with good."
We must not allow ourselves to become vanquished, subdued, or defeated by the actions of any evil or soul-less individual, organizations or groups.  As we will continue to stand against all evil activity and opposition, we must not step down to the level of any ungodly circumstance, abandon our principles of faith, nullify our prayers or forget about God's future judgment and His eternal plans.
Faith alone in God will once again help us to advance in our world against these elements of corruption. Since the gospel has been preached, people over the past centuries have maintained the Christian principle of learning how to overcome evil with good.
So with the aid of His Holy Spirit, we will continue to stand, work to restrain and prevent evil from claiming supremacy over our lives.  We must continue to show proof that His love and grace does yet abide today, that the evils in this world will not overcome us and that we will stand together, in the mighty name of Jesus Christ.
One day, all will stand before Our Mighty Lord and be judged for all their ungodly actions but the righteous will forever be with Our Lord.  EVIL WILL NEVER WIN!   NOT NOW OR NEVER!
THEREFORE, HAVE FAITH IN GOD!