Today's Daily Devotional from Pastor Andrew Bills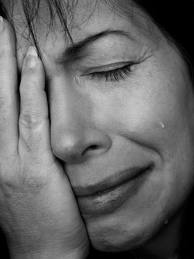 "Do You Want To See A Change In Your Situation?"
Despite what you see on your local news, wonderful things are happening today as the gospel is being preached throughout the world.  Yet while we are on the brink of even greater breakthroughs in world evangelism, too many people are like the crippled man at the side of the pool of Bethesda in the 5th chapter of the book of John.
They're hopelessly lying by the wayside discouraged, bleeding, shipwrecked and immobilized in a sinful state, negative situation or painful condition, not knowing the love, grace and power of God.
In John 5:1-16, we are given the story of this man's miraculous healing by Jesus Christ as he first laid there in that demoralizing and heart-wrenching condition.  After Jesus came on the scene, he asked the man, "Do you want to be made whole?"
Just as the man tried to explain his present circumstances, Jesus immediately took authority over his painful and miserable status and changed his entire situation by speaking His Word.
Today, Christ is asking you the same question.  But this time, He's not just passing by, He's seeking people out, trying to gain their attention, moving by His Holy Spirit and letting people everywhere know that God has always had their best interest in His heart. 
Yes, His eyes are now even set on you.   He's here to heal your brokenness through His same Word that He spoke to that crippled man lying hopelessly by the side of that pool.
Are you ready to hear and listen to His voice?  Are you ready to recover your lost dreams and arise from that negative situation?  Are you ready to see things change in your life?  Are you ready to turn and LIVE?
Whether your hope or longing is for restored usefulness, to have another chance or a new opportunity to have a fresh beginning, or to have a restored home or a new future, The Holy Spirit of God wants you to realize that you can "LIVE AGAIN." And Christ is now commanding you to "Rise, take up your bed and walk!"  
It all begins with you starting right where you are, making a clear and conscious decision to begin taking God at His Word, professing faith in Jesus Christ and walking in obedience as you're led by The Holy Spirit of God.
It is God's Will for your life to be governed by His Word and Spirit as you journey through this world.  It's God's Will for His Authority to reign in your life.
Hear and receive His command, arise in THE NAME OF JESUS CHRIST!  Believe the words of Christ, then take and use the authority that He's given, you in His name, over the situation that has brought you discouragement and pain.
Rise above and look beyond the place of misery, discouragement and defeat and now walk forward in faith by His Grace.  He wants to lift you so you can lift and encourage others.  Will you except God's new plan for your life?
THEREFORE, HAVE FAITH IN GOD!