Today's Daily Devotional from Pastor Andrew Bills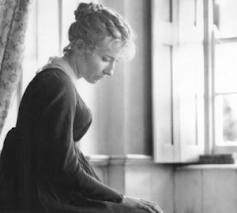 "Did You Know That Waiting On The Lord Always Reveals What's Really In Your Heart?"
Saul was the king over the nation Israel. Their enemy, the Philistines, greatly outnumbered them, like the sand on the sea shore, with greater chariots and a multitude of horsemen.  When the people of Israel saw the strength of their enemy, great fear began to overwhelm them and many fled, leaving him exposed with only 600 men.
God had told The Prophet Samuel to inform King Saul to go wait inside the temple for 7 days, and then upon his arrival, he would offer a special sacrifice unto The Lord, which would give Israel God's grace, favor and strength to subdue the enemy and win the battle.  But late upon the 7th day, Samuel hadn't yet arrived and Saul grew tired of waiting because the people of Israel were fearful, complaining and even spoke of desertion.  He believed that a few more hours of delay might prove fatal to his plans, so he decided to act without the counsel and the assistance of God and took matters into His own hands.
So, King Saul intruded into the priestly office and performed activities only meant for a prophet and offered a burnt offering unto The Lord.  As soon as Saul had broken God's commandment, The Prophet Samuel came, rebuking him.
1st Samuel 13: 11-12 NASB says, "But Samuel said, "What have you done?" And Saul said, "Because I saw that the people were scattering from me, and that you did not come within the appointed days, and that the Philistines were assembling at Michmash, therefore I said, 'Now the Philistines will come down against me at Gilgal, and I have not asked the favor of the LORD.' So I forced myself and offered the burnt offering."
Many of our problems are gradual or progressive in nature.  They didn't just appear or happen overnight but were a long time in developing and growing.  Why then do we expect an immediate resolve, solution or a quick fix? 
While none of us like waiting, its God's method of teaching us endurance, building character, giving us new wisdom and insight, and causing us to mature in faith.  Waiting is the complete opposite of taking matters into your very own hands.  You must learn to make God's Word your priority in life if you want to experience His mighty and gracious hand moving in your affairs.  And we can get into deep trouble when we don't train ourselves to wait on The Lord.
Though his excuse seemed sufficient in his judgment, yet because Saul did not obey the word of God and wait for Samuel, his disobedience eventually led to his destruction.  Saul's character was being tested and regardless of his motives, he should've remembered, honored and stood on God's Word and not have taken steps on his own.
So, don't jump to conclusions and rush ahead of The Lord.  Don't bow to the pressures all around you and force doors to try to open yourself.  Listen to The Holy Spirit of God and allow Christ to lead you.  Stay connected with God, recognize His Will, rest in The Lord and faithfully stand on His promises as you're waiting on Him.