Today's Daily Devotional from Pastor Andrew Bills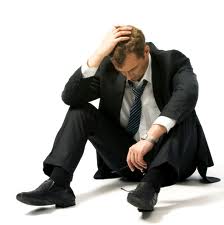 "Will My Plans Fail If I Don't Spend Time In Prayer?"
Do you realize that failure to pray simply reveals that you are willing or content to except all conditions and things the way they currently are?  It also declares that you believe you are fully capable to handle everything you're facing or dealing with on your own. 
Now, I know that you wouldn't consciously make a decision like that but that's exactly what's happening when you don't spend quality time in God's presence and express your heart before Him.  And perhaps that's why you're at the place where you are right now.
While prayer is a definite indicator of one's intimate relationship with and dependence on our Lord, God is not dependent on your prayers to do some things here on Earth.  But if you really want to experience God's influence, power and effectiveness, prayer is just too important to neglect because it's been established by God for your welfare and benefit.
There are too many opportunities, blessings and victories that God doesn't want you to miss out on, so it's through prayer and obedience to His Word that He desires for you to enter into His presence, do His Will and experience His Love, Mercy and Awesome Grace.  No wonder the devil tries so hard to keep you from spending time with God and then make you see things as difficult, impossible or just not for you.
In James 4:2 God says, "…you have not because you ask not."   Then Jesus declared in John 15:7, "If you abide in me, and my words abide in you, you shall ask what you will, and it shall be done unto you."
These scripture indicate that there are certain things that we cannot obtain or accomplish until we seek His face, pray for, and then believe Him to do. Because He is our Loving Heavenly Father, not only does He hear our requests, but according to The Apostle Paul in Ephesians 3:20 God is "more than able to do exceeding abundantly above all that we ask or think, according to the power that worketh in us."
Throughout the Bible, there are many different examples or types of prayers where individuals sought the face of God for His divine intervention and blessings that were written for our encouragement today.  There are prayers for deliverance in times of great crisis, prayers for physical healing, prayers for wisdom and divine guidance, prayers for miraculous doors to open, prayers for God's favor and grace, prayers for boldness, prayers for provision and resources or needs to be met, and prayers of intercession for love ones.
Just like in these Biblical examples, your prayers will also make the difference and will have a tremendous impact in your faith, life, and in your surrounding affairs. What an awesome privilege it is to be in constant intimate contact and fellowship with our Creator, Redeemer and Almighty Lord.