Today's Daily Devotional from Pastor Andrew Bills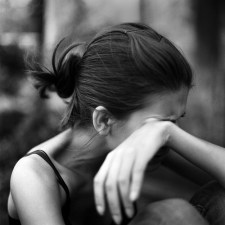 "Why Is It That Believers Often Fail To Pray?"
Have you missed your time with Him?  Regardless if it's because of doubt, too busy of a schedule, or the lack of you understanding the effects of prayer both in the spiritual realm and what it can do in your life, He wants you to realize that if you don't pray, HOW CAN HE MOVE IN YOUR LIFE AND CIRCUMSTANCES?
Prayer has brought salvation to the lost, healing to the sick, strength to the weak, life to the dead, deliverance to the oppressed and victory to those facing defeat.
While it's one of the most talked about subject in our churches and Christian circles today, WHY IS PRAYER THE LEAST PERFORMED?
Christians will talk about prayer, say that they believe in prayer, and can even explain the importance of prayer, BUT WHY IS PRAYER SO OFTEN NEGLECTED?
Don't you know that Satan doesn't want you inspired, encouraged, strengthened, growing in faith, delivered, joyful and blessed?  He knows that if he can keep you miserable, fearful, doubtful, discouraged, stressed, mad and weak then you'll remain helpless, hopeless, frustrated, PRAYER-LESS, wandering aimlessly through life and even mad at God.
Yes, and the devil has even convinced some of you that all the promises of God are for someone else, but not you.  But, that's a lie from the very pit of hell.
The power of effective prayer can be seen in the lives of many throughout the pages of scripture.  Through prayer, Hannah, who was childless, prayed and Samuel was born. (Read 1st Samuel chapter 1-2)
Through prayer, Elijah changed the weather conditions and it didn't rain for 3 ½ years in Israel. (Read 1st Kings chapter 17)
Through prayer, Hezekiah was healed and 15 more years were added to his life. (Read 2nd Kings chapter 20).
The Lord Jesus Christ Himself gave us many wonderful promises regarding prayer and how He would move in our lives and affairs if you would seek God's face and stand on His Word.  (Read John 15:7)
Did you know that when you pray, God releases angels to stand right by your side?  Yes, these ministering spirits are dispatched from the very throne room of God to stand guard and protect as you're trusting Christ.
There's nothing too hard for The Lord to do, but without prevailing or effective prayer, you'll only get what life throws at you.  So, why should you settle for anything less than walking in God's Spirit and experiencing His mighty hand and wonderful Grace at work in your life?
Therefore, learn to put prayer first.  There's nothing better than to arise earlier and start your day off with prayer.  Learn to schedule your entire day around your communication and time of intimacy with your Heavenly Father.   He guarantees that your life will never be the same.
THEREFORE, HAVE FAITH IN GOD!
_____________________________________________________________________
ATTENTION PLEASE!!!
Do you have a Bible question that you would like to have answered or a personal concern, thought or issue that you would like addressed?
Then please simply send me an email and I'll feature your questions or topic anonymously along with my answer on one of my daily teaching session.
Please email us at: