Today's Daily Devotional from Pastor Andrew Bills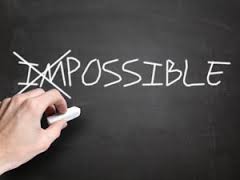 "Why Does It Seem As If I'm Always Under Attack?"
Is worry, fear and anxiety consuming your peace of mind and quality of life?  Is your attitude, or ability to make decisions or your confidence deteriorating?  Is anger, frustration, guilt or any other negative emotion squandering your time away?   Is stress shattering your purpose in life and leaving you feeling weak and powerless?
Then it's time for you to "change the channel of your mind" because the devil doesn't want you to be encouraged, delivered, healed or blessed.   If he can keep you feeling emotionally drained, stressed out, miserable, mad and weak, then you'll remain ineffective, frustrated, prayer-less, helpless, hopeless, defeated and even angry at God.
By showing you a mental picture of you and your circumstances at their worst, Satan's trying to rob you of your future by stealing your away hope today.  He wants you to see a different image of yourself other than how God see you.
With that though in mind, The Apostle John declared in 1 John 5:5, Who is it that overcomes the world? Only the one who believes that Jesus is the Son of God."
Real Christians overcome the world by faith.  They rise up, look beyond it and still press onward towards heaven.  For we know that either we must overcome the world or it will overcome us.
So, as a believer in Jesus Christ, God wants you to realize that you are His highest and best creation.  Are you aware that you are the only part of creation that He took on the image and likeness of and then even died for to redeem?
One of the most important lessons that The Lord wants you to consider, understand and remember is "Why should you allow the devil to succeed in discouraging your mind about your future, when the Bible has already predicted his? 
The only situation that is truly hopeless is his!  He's the defeated one, who unchangeable destiny is to be cast into The Lake of Fire  So today he has only one agenda or goal which is to disturb your mind in order to separate you from faith in Jesus Christ and then move you towards destruction.
That's why you and those you love "are under attack."  But the good news is that the devil is "no match" for a worshiper.  And praising The Lord, standing on His Word, trusting The Holy Spirit and obeying God are "your ways of fighting back and piercing through the darkness."
If your dream, welfare and life are worth fighting for, then re-acquaint yourself with The Word of God and The Lord, then fire back at him with praise as you stand in faith on the promises of God through Jesus Christ.
It's there that you'll find salvation, strength, deliverance, peace and victory.  So, instead of breaking down:  BREAKTHROUGH & BREAKOUT!   Pierce through the darkness, penetrate over obstacles and be freed from those things that once held you in bondage.
Listen to The Holy Spirit instead of the voices of hopelessness and discouragement as you face all the hurdles in your life.  God has promised some very wonderful rewards or blessings for the "overcomers."   But how can you ever be an overcomer unless you first have something to overcome?
Remember that CHRIST IS the cure, the remedy and the answer for you.  All things are possible through Him.  So, recapture your vision, recover your dream and start all over again.   Switch off discouragement and replace it with hope.  Replace confusion with faith in God.
Remember, whenever you feel that you're at your lowest point, start rejoicing for "You're Still On Top Of The Devil."
THEREFORE, HAVE FAITH IN GOD!