Today's Daily Devotional from Pastor Andrew Bills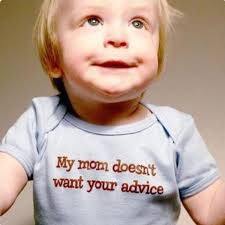 "Why Do Some Find It Easier To Listen To Others Than Take God At His Word?"
Johnny was rushed to the hospital, diagnosed by the attending physician and given the following definite medication instructions. "Take this medicine without fail three times a day until it's all gone." So, without giving it a second thought, he completely followed his doctor's orders until he totally recovered.
Well, just as it took time for Johnny's medicine to take effect, you need to give God's Word in your life time to take effect and render changes in your circumstances. If you'll give His Word the same opportunity that Johnny gave his doctor's prescription, then your life will never be the same again.
Why is it that people find it easier to listen and believe their doctors, lawyers, and even their friend's advice instead of taking God at His Word? Well, some have suggested that waiting on the Lord isn't easy.  Secondly, many have placed their confidence in something or someone that they can physically see rather than trusting in an invisible or distant god.
While waiting on the Lord isn't easy, or at times may even appear to be very uncomfortable, the scriptures are empathically clear that God always hears and answers prayer and what you truly need is a daily dosage of The Word of God into your heart and spirit.  Secondly, if you believe that He's too distant from you, it's only because you've moved or turned away from Him.  He will be as close to you as you will allow Him to be in your life.
Too often people want a quick fix, an immediate remedy cure or even a magic wand to be waved over them with the special magician's words, "abracadabra," without having to change your life and repent from your sins.
But, having faith, feeding on and learning to take God at His Word is just what's been divinely prescribed by our Heavenly Father, who is THE GREAT PHYSICIAN.
Now, at times our attention can be misdirected, selfish, lustful, or so fixed upon our desire or need so much that our focus actually shifts away from seeking Christ to seeking things.  God IS NOT in the business of just handing out gifts, HE'S IN the business of saving, delivering and changing lives.  And The Word of God will keep you from sin, or sin will keep you from the Word of God.
Remember the words that The Holy Spirit declared in Hebrews 11:6 NIV, "Those that come to God must first believe that He is and that He's a rewarder of those that diligently seek him."
Some situations may exist where God waits only because the timing isn't right or when He wants to stretch and mature our faith. While He's orchestrating in your life and affairs, certain things may need to be rightly positioned or altered. While in some other instances, other people's thinking may even need to be changed towards you. At other times, many have wrongful, selfish or un-pure motives or are persisting in a lifestyle of disobedience or living in habitual sin and God is calling for repentance and turning to Him.
While these are just a few reasons for delays, one thing is absolutely certain, that faith in God's Word and trust in The Lord Jesus Christ are needed. So, continue to stand in faith and learn to always take God at His Word.
THEREFORE, HAVE FAITH IN GOD!
__________________________________________________________________
ATTENTION PLEASE!!!
I would like to invite you to listen and be encouraged through our daily Internet Radio Bible Teaching Ministry Broadcast at: www.blogtalkradio.com/andrewbills
ALSO
Do you have a Bible question that you would like to have answered or a personal concern, thought or issue that you would like addressed?
Then please simply send me an email and I'll feature your questions or topic anonymously along with my answer on one of my daily teaching session.
Please email us at: