Today's Daily Devotional from Pastor Andrew Bills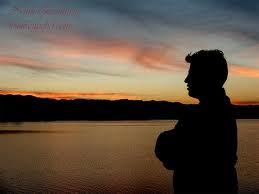 Why Did Jesus Tell Us To Remember Lot's Wife?
In Luke 17:32, Jesus gave a warning to His followers to "Remember Lot's Wife."
In Genesis chapter 19, we read of the story about the destruction of Sodom and Gomorrah by God, the deliverance of Lot's Family from the city and the destruction of Lot's wife.   Because her heart still remained in Sodom and she yearned for past things, she met her doom because she failed to adhere to God's commandment.
In looking back, she not only refused to break away from her past but looking back kept her from realizing and accepting what God was trying to now do in her life.
Filled with grief and anxiety for departing, she failed to relinquish rather than abandon her past and as a result, ended up losing her soul by her own choice.  Living in the past will cause hesitation, delay and even failure and will lead to missed opportunities and closed doors from God in your life too.
In using this phrase, Christ was first instructing his disciples not to look back in their flight, or to turn back to their houses, to save their goods, when the desolation of Jerusalem would come upon them.
Then in using this very same statement, Christ is warning all believers in all ages, against looking back to things that are behind, or turning their backs on Him, in a time of distress and persecution. Such, says Christ, are not fit for the kingdom of God and in these God has no delight and pleasure.
Don't allow your past sins, mistakes, regrets, interests, pleasures or experiences to interfere with your pressing onward in Christ.  Don't yearn for "yesterday."  Living in or continually dwelling on the past will lead you off in the wrong direction.
Looking back is wonderful for counting your past blessings, seeing where the Lord has brought you from and being thankful for certain past cherished memories.  But it was never meant for you to become so pre-occupied with or too comfortable in that you would remain fixed, resist change, and refuse to go forward.
The Lord wants to do something new and exciting in and through your life today.  He has placed some new doors in front of you, but you can only arrive and enter in by faith.
Isaiah 43:19 NLT says, "For I am about to do something new. See, I have already begun! Do you not see it? I will make a pathway through the wilderness. I will create rivers in the dry wasteland."
Can You Receive This Special Prophetic Word From The Lord?
"Something that has not been seen or experienced in and through you will occur as you follow Me.  Don't doubt in your heart, stand on My Word and walk in My Spirit saith God, and I will do amazing and wonderful things in your life that will surpass all that has ever been formerly done."
THEREFORE, HAVE FAITH IN GOD!
__________________________________________________________________
ATTENTION PLEASE!!!
Do you have a Bible question that you would like to have answered or a personal concern, thought or issue that you would like addressed?
Then please simply send me an email and I'll feature your questions or topic anonymously along with my answer on one of my daily teaching session.
Please email us at: