Today's Daily Devotional by Pastor Andrew Bills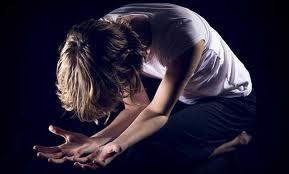 Stress, heartaches,mental anguish and emotional toment can wreck havoc in your life and leave you shipwrecked, IF YOU LET IT!
But, God has not brought you this far to leave you!  Walking by faith, as we deal with certain painful challenges during dark hours not only seems unpleasant, but excruciating at times.  But God is still ever present and here for us as we look to Him in faith.
In every biblical story or encounter, God has always stepped into "impossible situations or dire circumstances" and by His presence, word, grace or power, made the difference in the lives of His people as they looked to God in faith. Throughout our lengthy history, God has always demonstrated and proven His Faithfulness to man many, many times, so what makes you now think that He won't be there for you?
In Exodus 23:20 NIV, God told Moses, "See, I am sending an angel ahead of you to guard you along the way and to bring you to the place I have prepared."
Not only was the name of Jehovah in this angel, but this was none other than the "pre-incarnate" Christ who went before them in the pillar of a cloud by day and fire by night to guide, keep and bring them to the special place prepared by Him. He promised to preserve them through the wilderness, to give them victory over all the enemies that should set upon them and to bring them into the land of Canaan, which he had appointed or promised them.
Just like God promised Moses that He would always guide and direct his journey to the promised land, so God has also promised to be involved in guiding and delivering you throughout your bad or rough encounters, whether they come from the wilderness of this earth or are the direct insults from the gates of hell. Christ has promised to bring us to a place which God has especially designed for those that love and trust him.
So, know this important thing: The Holy Spirit of God is completely observant of all the situations you're facing and is now invisibly conducting, leading, attending to, and orchestrating in your life and all of your affairs. He's also protecting all of God's children, no matter how dark it might be appearing to you at this very moment.  So, have faith in The Lord Jesus Christ!
Stand fast on His Word, know that His Almighty Eye is always upon you throughout every hour, know that He still hears and answers prayer, and finally know that when you seek His face, He will always reveal His mighty hand in your very midst
The greatest source of power is God's Word, but you must connect into Him to be energized and turned on…..     So, don't breakdown, BREAKTHRU AND BREAKOUT IN THE NAME OF JESUS CHRIST
THEREFORE, HAVE FAITH IN GOD!
_____________________________________________________________________
ATTENTION PLEASE!!!
Do you have a Bible question that you would like to have answered or a personal concern, thought or issue that you would like addressed?
Then please simply send me an email and I'll feature your questions or topic anonymously along with my answer on one of my daily teaching session.
Please email us at: