Today's Daily Devotional from Pastor Andrew Bills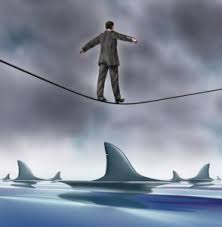 "Where Do I Go From Here?"
Sometimes as you go through life, you may have to begin a brand new chapter in your journal by starting all over again. 
Initially you may also be filled with questions, anxieties or uncertainties after being overwhelmed by the things that have happened around you.  But, then you'll have to learn how to proceed from that place of unhappiness or devastation.
This may occur after experiencing the death of a loved one, after a divorce, a job layoff, the foreclosure of a cherished home full of precious memories, after being faced with a long ranged road of recovery from an unforeseen sickness, an abusive situation or an addiction of chemical dependency.  It may even come after a heart-wrenching decision to depart from a church you've been in for years and not being clear as to where you're going next.
While God doesn't promise to immediately unravel or resolve every one of our problems, He does instruct, encourage and expect us to place our full confidence in Him, for He says in His Word that "The Just Shall Live By Faith." (Habakkuk 2:4) 
The Prophet Habakkuk became perplexed, and began to wonder, complain and ask God questions regarding the things that were happening during his day.  Just like many today, he wanted to know:  "Why are the wicked prospering?    Why is God allowing such horrific and sinful crimes to go on?   Why does it seem as if God is silent during these evil times?  And why is God destroying the less evil nation of Judah by permitting a much more wicked nation, like Babylon, to conquer them?" 
Finally, in the very midst of all the confusion and difficulties, Habakkuk went up to the watchtower to get alone with God.  There, after praying, he learned to listen to God and hear His answers.  It was there that God revealed to him His ultimate plan for His people.
When a nation turns it's face from God, it's rebellion or sin will be judged.  So God revealed to the prophet that He was going to use Babylon to afflict Judah but Babylon's turn would then come and be blotted out.  But God, in His infinite wisdom and love, would remember His people and give to those that repented and sought His face, a more glorious future.
The inspiration, insight and revelation that Habakkuk received from The Lord was so great, that he began to shout a special song of praise and place his total trust in God, despite what was yet occurring around him. (Read Habakkuk 3:17-19)
He realized that "today" is just a small part of God's eternal plan and that "All things work together for good to them that love God, to them who are the called according to His Purpose." (Romans 8:28)
You too must come to realize that in the midst of every tribulation and in the darkness of every storm filled with misery, it's through faith in Christ and standing firm on God's promises that we will find ourselves being sustained, comforted and strengthened by His Holy Spirit.  So, know that whatever you're going through today, THIS TOO SHALL PASS!!!
Whenever you're tossed, perplexed and being overwhelmed by the circumstances around you, remember God's precious promises to you that are in His Word.   For our hope is anchored in Christ. 
Observe, adhere to and obey the answers given in His Word, which are anointed and made alive through The Holy Spirit of God.  Then will you hear what Christ has to say to you in every situation.
Habakkuk learned and prophesied that those who wait to hear His Voice will not be disappointed.  Though the answer may seem as if it's being deferred, it will come and be made abundantly clear as  you wait on The Lord.
Just like a shipwrecked survivor will cling to a life preserver, we too must hold fast to God's Living Promises for He alone is Our Salvation, Security, Protector and Deliverer.  Neither Christ nor His Word is confined, limited or powerless to hard times, adverse circumstances, negative situations, painful conditions or the demonic activity that surrounds us.
Then at the very end of our road, we shall find our  great eternal reward through our Lord and Savior, Jesus Christ.