Today's Daily Devotional from Pastor Andrew Bills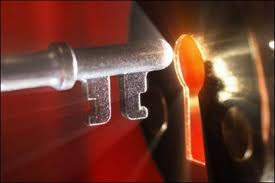 "What's The Key For Overcoming Past Regrets?"
"If I had the sense back then that I have now, then things would be totally different today" is a universal expression that is uttered somewhere every day.  The world is full of people who live their lives wondering what might have been, what could have been, or what should have been had they only made different choices in their past. 
Some people have lived with regrets so long that they have become sour as it has become their constant companion and part of their lives.  They're haunted by their overwhelming past memories, bad decisions and temptation experiences which have now become a heavy weight keeping them from going forward.
Then as they gets older, they can cover their facial scars with make-up and dye their gray hairs away, but their hearts still remain affected by years of discouragement, brokenness, fear, depression and guilt.  And they begin to allow the pain to multiply even as the years continue to go by.
But The Word of God tells us that we should stay focused on what lies ahead and keep our eyes on the finish line.  Athletes are trained to not look back because it will cause them to stumble, slow down, lose their event and miss out on what's ahead for their careers.
So, what's the key for overcoming past regrets?  While there is no magic pill to swallow or formula to take, the answer may appear to be quite simple because it actually comes from strength beyond your own.  This strength is only derived from the power contained in The Word of God and The Grace of God. 
Hebrews 12: 1-2 NLT says, "Therefore, since we are surrounded by such a huge crowd of witnesses to the life of faith, let us strip off every weight that slows us down, especially the sin that so easily trips us up. And let us run with endurance the race God has set before us.  We do this by keeping our eyes on Jesus, the champion who initiates and perfects our faith. Because of the joy awaiting him, he endured the cross, disregarding its shame. Now he is seated in the place of honor beside God's throne."
You must seek the face of Jesus Christ and be filled with His Holy Spirit.  Learning to place Him first in every decision or choice you make will have dramatic changes in your life and circumstances as you yield yourself to The Word of God.
In doing so, you're making the clear decision to arise, run your race with His help, to cast down weights that lead to sinful activities, to win the crown of glory and not to have everlasting misery in your life.
You know the areas that you have been the most vulnerable, prone or exposed either from habits, temptations or circumstances.  Your ability to subdue, conquer and keep these areas defeated only lies in the strength of The Holy Spirit and your determination to walk in victory as you focus on Christ.  Or sin and Satan will hinder and defeat you from winning in your race.
Constantly studying the scriptures and looking to Jesus will give you the endurance and strength from being overcome by the devil, the world and fleshly carnal desires and future agonies.  But, it's a daily, consistent, and constant walk in His fellowship.
Jesus Christ is The Leader of the Whole Army of Faith.  Do you want to follow Him and His Standard?