Today's Daily Devotional from Pastor Andrew Bills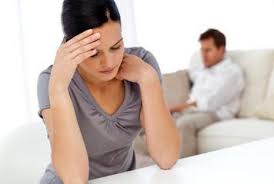 What Should You Do When "Goliath" Comes?
I have a sign mounted on the wall in front of my desk that says, "Don't tell God how big your mountain is, tell the mountain how big your God is!"  It's there to remind me that we all will face some giants, but what needs to be done when we're confronted by them.
You may want to run away in fear, you may try to avoid them and act as if they'll just go away.  But the giants won't just go away, they must be confronted and dealt with.  And they can be overcome and defeated.    As you journey through life, battles are inevitable, so you must learn to depend on Christ, take God at His Word and believe Him for your breakthrough and victory.
In 1st Samuel chapter 17, while we've all heard of the story of young David and Goliath, there's are few things that The Holy Spirit of God wants to reveal, remind and encourage you regarding.
"Goliath" represents any damnable hard time, any adverse or abusive circumstance, any negative persecution or stressful situation,  any overwhelming financial crisis, any physical, mental, emotional or spiritual painful condition, any  unshakable destructive bad habit or sin, or any surrounding demonic activity or satanic entrapment that will confront you to challenge, oppose, discourage or attempt to defeat you.
But, is the love from the cross and the grace from the empty tomb more than enough to encourage, sustain and persuade you in trusting Christ and taking God at His Word?  Then realize that The Holy Spirit in you will enable you to become a "giant killer" as you realize that it's time to TRUST GOD.
In 1st Samuel 17:26, David strongly asks, "Who is this uncircumcised Philistine, that he should defy the armies of the living God?"
After considering God's glorious promises and his recent experiences of divine assistance in killing the bear and the lion, David was determined that he would go into battle with the things that had always worked for him in the past. David knew that God, who had always come through in the past, was the very same God who would still come through in this new present situation.
Can you believe that very same Lord that has brought you through before, will do it again?  The very same Lord that saved you is more than able to yet keep you as you look to Him and stand on His Word.
Initially, David was spoken ill of and even opposed by those he thought give support.  But often, we too must learn that if God is all that we have, He's really all that we need.  So, we must rise and go forward in faith in Jesus Christ.
David walked down into that valley directly into an impossible situation only because he knew that God specializes in marvelously working in dark, dire, and impossible situations.  And if God be for you, who or what can be against you?
Now, you may not see your giants physically fall the very instant you exercise faith in God.  But, don't let that cause you to lose hope!  For you cannot always believe what the eyes of your flesh see.  But, you can always believe what the eyes of faith see because we walk by faith and not by sight.  So, even if it may look like you're outgunned, outnumbered and in an impossible situation, just remember that it looked that way for Shadrach, Meshach and Abednego.  It looked that way for Daniel.  It looked that way for the Disciples in that ship.  And it certainly looked that way for Jesus as he was lifted high upon that cross.  But, God had the final "say-so" in each of these life changing areas.
So, if you want to see the giants in your life lying dead at your feet, then you must do like David did.  He believed God.  He believed that God is greater than any giant that he faced.  He believed that the same Lord that brought him through in the past still reigned on high and the same sources (prayer, faith, praise, The Word of God and The Holy Spirit) that he used under prior conditions, were still available and would work under these new challenges.
THEREFORE, HAVE FAITH IN GOD!
__________________________________________________________________
ATTENTION PLEASE!!!
I would like to invite you to listen and be encouraged through our daily Internet Radio Bible Teaching Ministry Broadcast at: www.blogtalkradio.com/andrewbills
ALSO
Do you have a Bible question that you would like to have answered or a personal concern, thought or issue that you would like addressed?
Then please simply send me an email and I'll feature your questions or topic anonymously along with my answer on one of my daily teaching session.
Please email us at: