Today's Daily Devotional from Pastor Andrew Bills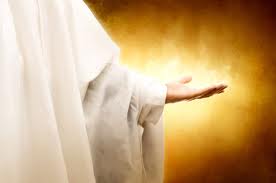 "What Kind Of Messiah Are You Looking For?"
Are you experiencing a heart-wrenching situation and your emotions have you feeling as if you're dealing with a resuscitated, weak, emaciated, skinny Jesus, streaming blood, in need of assistance from the tomb instead of a resurrected, powerful, almighty and ascended Lord?
So many today are not walking as if their lives exemplify the power of the risen Christ, or that they've been delivered from sin, filled with His Spirit, walking in the favor of God or living a victorious Christian life by standing on His Word.
So, what kind of messiah are you looking for?  What kind of messiah do your represent or reveal?  What kind of messiah are you trusting in?
Is your religious experience just a matter of accepting some intellectual devised rules, organized traditions and social values as you gather with other like-minded friends on Sunday mornings?  Or do you really believe that He has risen and is alive forever more? 
In John chapter 20, after the crucifixion of Jesus, early on that Sunday morning, Mary Magdalene came to anoint the body of Jesus with spices but found that the stone had been rolled away from in front of the tomb.
As she pondered what had happened, even after seeing and hearing from two angels and seeing Jesus, her heart was filled with dismay.
John 20:15 NIV says, "Jesus asked her, "Woman, why are you crying?  Who is it you are looking for?" Thinking he was the gardener, she said, "Sir, if you have carried him away, tell me where you have put him, and I will get him."
To console her weeping, he tenderly asked her those two questions, which were the first words of the risen Jesus, for Mark tells us, "He appeared first of all to Mary of Magdala."
But overwhelmed with grief, preoccupied with sorrow, confused by her perception, weeping the loss of His missing body and her face filled with a river of tears, she thought him to be the gardener, the caretaker of the grounds perhaps who had been with Joseph of Arimathaea when His body was laid and sealed in that tomb.
Filled with terrified grief, she had no notion of the Resurrection.  She was utterly overcome with one bitter and cruel thought.  That the sacred body, of which she had come to anoint, was gone or had be stolen.
But her passionate burst revealed her ongoing love for her savior, for her mind was still fixed on the fact that His body had be stolen.  So she pleads for an act of kindness to be demonstrated and tells him that she will move His body away.
You cannot help but be touched by her love at this point.  When Jesus was crucified, he was in the prime of His life at 33 years of age, a strong figure of a man.  Upon His burial perhaps several additional pounds of spices had been added to the weight of His body.  Yet Mary, as small and frail as she was, thinks nothing less than carrying him away with her if he will show her where the body has been moved.
Then, just like in the story of Joseph in Genesis 45:1, our risen savior Jesus Christ could no longer restrain Himself and made Himself known to her.
Christ always reveals Himself to those that earnestly seek Him.  Are you aware that the hardest spots in your life can also become the place of new revelation or a new beginning for you.
The key towards overcoming fear, conquering obstacles and moving beyond your wounded past is in coming to know and maintaining intimate fellowship the Risen Messiah, Christ Jesus.  Then you'll realize and experience His presence, love and awesome power through His Word and Holy Spirit in your life and circumstances.