Today's Daily Devotional from Pastor Andrew Bills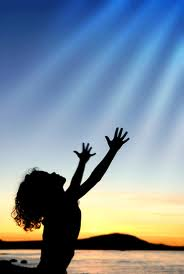 Until God Is All You Have, You Won't Learn That He's All You Need
In 1st Samuel chapter 14, we are given an amazing account that demonstrates that one with God is an overwhelming majority when it comes to doing His will. So, often we today forget about The Power of God's Holy Spirit and what can be accomplished if we would just learn to depend on our Lord.
In 1st Samuel 14: 6-7 NIV we read that "Jonathan said to his young armor-bearer, "Come, let's go over to the outpost of those uncircumcised men. Perhaps the LORD will act in our behalf. Nothing can hinder the LORD from saving, whether by many or by few. "Do all that you have in mind," his armor-bearer said. "Go ahead; I am with you heart and soul."
Each time the roll call was taken, King Saul's army had diminished in size until all that remained were just a mere 600 men facing the Philistine army of multiple thousands.  While the rest of Saul's soldiers either went into hiding from the enemy or fled the countryside, faith rose up in the heart of Saul's son, Jonathan and he devised a plan of action.
While his action was totally contrary to the normal laws of war because no military operation should be taken without the knowledge, approval and the command of its general, Jonathan didn't share his idea with his father Saul because he had lost touch with God.  Nor did he make his idea public for he knew that others would discourage it because they were filled with fear and unbelief.  So, with his spirit having been stirred up by the Lord, he became fully persuaded and placed his confidence only in God's divine presence and power instead of just mere human strength.
While Israel was greatly outnumbered by the enemy, Jonathan believed that the issue wasn't whether his army was many or few or if they were well organized or if they had great military weapons.
Jonathan believed that even though all he had was God, he believed that God was all that he needed.  So he acted in faith, relying on God to save, deliver and help him achieve the victory against the enemy.  And amazingly, his plan succeeded.
He, along with his sole faithful young armor bearer, climbed the steep cliffs on their hands and knees, then completely surprised the garrison of the enemy, which led to the entire confusion, panic and defeat of the Philistine army.   Then those Israelite soldiers that were in hiding, seeing what was going on, received courage and came out of hiding to join in the battle and victory.
This entire story reveals that even if you're outnumbered, lacking the resources and the manpower to give you support, God will always direct the steps of those that acknowledge and put their complete trust in Him.  There's so much biblical evidence which reveals or demonstrates that God will always move in a person's heart and lead them in unusual or unexpected ways, so HE ALONE will get the glory.
1st Corinthians 1:27 NIV says "But God chose the foolish things of the world to shame the wise; God chose the weak things of the world to shame the strong."
Things or individuals that others consider foolish, uneducated, lacking wealth or social skills, which are even ridiculed and rebuked by those who refer to themselves as being wiser, richer and more refined, God will use to perform great exploits and bring others to shame.
One humble person, whose heart is open and turned on to Christ, under the influence of The Holy Spirit of God, will be used to confound those who boast of their wisdom and accomplish things that others cannot attain or achieve.
THEREFORE, HAVE FAITH IN GOD!
__________________________________________________________________
ATTENTION PLEASE!!!
I would like to invite you to listen and be encouraged through our daily Internet Radio Bible Teaching Ministry Broadcast at: www.blogtalkradio.com/andrewbills
ALSO
Do you have a Bible question that you would like to have answered or a personal concern, thought or issue that you would like addressed?
Then please simply send me an email and I'll feature your questions or topic anonymously along with my answer on one of my daily teaching session.
Please email us at: