Today's Daily Devotional from Pastor Andrew Bills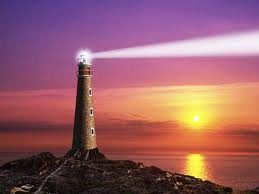 "The Darkness That You're Experiencing Is Not Of Me"
"I AM The Light Of The World" saith The Lord.  "And the darkness that you're experiencing IS NOT OF ME." 
These were the prophetic words uttered by The Holy Spirit of God that impacted, revolutionized and forever altered my life.  Yet these soul-shaking words weren't just for me, but a direct message to all that will listen and look to Christ Jesus.
No matter what you're experiencing, CHRIST IS GREATER than the darkness that's in your very midst.  Are you looking to Him, seeking His face and trusting Him to impact your life and situation through the power of His Word and Holy Spirit?
We all must come to the full conclusion that Jesus Christ was either a deceiver, imposter or a lunatic or HE IS who He really claimed to be:  "The Son of God."
And if you conclude that Jesus Christ IS THE SON OF GOD, then you must also conclude that He has the right to lay claim on your heart, soul and mind.  The issue is:  "Have you fully surrendered to The Lord or are you still wrestling with God?"
Many are in the trouble that they're in because they acted outside of God's will.  You must come to realize that Jesus isn't just someone that you traditionally worship on Sunday Mornings between 9 to 12?   He desires to fully reign supreme as Lord in your life. 
Are you passionate about His Living Word?  Have you and are you still daily surrendering, committing and submitting yourself to Him?  Are you walking in obedience to His Will?  Are you living in expectation of His Promises?   Where are you in your relationship to Christ Jesus?
In John 8:12 NIV Jesus said, "I am the light of the world. Whoever follows me will never walk in darkness, but will have the light of life."
True Christianity is "New Life" or eternal life with God within the heart of every believer.  We serve a RISEN SAVIOR & LORD not a corpse  that is buried somewhere over in Jerusalem. Through His Resurrection and the indwelling of The Holy Spirit, we don't know Him as just a mere historical religious figure, "NO!!!"   Believers have encountered, experienced and are indwelt by THE LIVING CHRIST!!!      
The gospel of Jesus Christ is not some cleverly invented fable.  HE LIVES!!!  He reigns on high and though invisibly, He's mightily orchestrating in the affairs of man.
Therefore, He is able to save, deliver, comfort, heal, encourage, strengthen, provide for and guide you through any adverse circumstance, negative situation, painful condition or any dark demonic activity that may be surrounding you life.  All of these adverse things are "death in operation," but He has come as The Light of The World to shine in and overpower all  of the darkness that's surrounding your life.
Do you believe and trust Him?