Today's Daily Devotional from Pastor Andrew Bills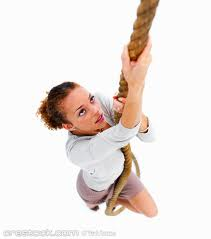 "Should Trusting God Be Your First Option Or Last Resort?"
When people come to the end of the rope, why don't they seek God first, in faith with confidence in His Word, instead of searching for alternative solutions through exhaustive, fleshly, and even extremely costly means?
Why do people, especially believers, explore so many other options before putting The Lord first? When did seeking Christ and the grace of God become a last resort?
"If you've tried everything but nothing seems to work, then try Jesus." While these were the opening words of a song I used to sing in a choir many years ago, over the years it's seemed to trouble my heart to a great degree and began to make me asks questions.
Considering God as a last resort always results with a loss of time, missed opportunities, delayed breakthroughs, financial loss, family division, and experiencing unnecessary heartaches, hurt and pain.
Additionally, considering God as a last resort can be a sign or a symptom of even a more serious problem: SIN! This is not a time for selective amnesia, doubt, unbelief, or walking in the flesh, but a time to stand up in faith and look to Jesus Christ.
Have you forgotten just how much He loves you and takes delight in demonstrating His power and grace in the midst of His children?  And that's there's nothing too hard for Him to do?
1st Peter 5:6-7 says, "Humble yourselves, therefore, under God's mighty hand, that he may lift you up in due time. Cast all your anxiety on him because he cares for you."
The entire plan of Satan is to bring enough pain and heartache into your life to crush your faith in Christ and produce ruin and total destruction.  But are there any difficulties that faith in The Living Savior cannot cure, remedy, heal, or deliver?
You are encouraged and instructed to cast all your care:  personal care, family care, financial care, cares for the present, cares for the future, care for others, care for your society and care for your church, all on God.
Failure to do this will produce greater heartache, misery, doubt, anguish and unbelief, which always distracts the mind and leads to sin.  The only remedy is to cast all your care upon God and leave everything to His Gracious Intervention.
Remember the wonderful promising words of Jesus Himself that He spoke in Matthew 6:33, "Seek ye first the kingdom of God and his righteousness and all these things shall be added unto you."
There are so many biblical stories where God entered into a seemingly impossible situation involving an individual, a family, a group, or a nation, where He mightily intervened and rendered salvation, healing, deliverance, provision, a blessing or a victory to those that looked to Him.
So, now this is your hour to trust Him even if you can't see what He's doing or understand how He's orchestrating in your affairs at this very moment. Cast all your cares upon Him. Hang it all on His Cross. Know that Jesus died for you. But even more importantly, that He Arose for you, and in and through Him you now have the victory. So, Put Him First And He'll Put You First…
THEREFORE, HAVE FAITH IN GOD!
___________________________________________________________________
ATTENTION PLEASE!!!
Do you have a Bible question that you would like to have answered or a personal concern, thought or issue that you would like addressed?
Then please simply send me an email and I'll feature your questions or topic anonymously along with my answer on one of my daily teaching session.
Please email us at: