Today's Daily Devotional from Pastor Andrew Bills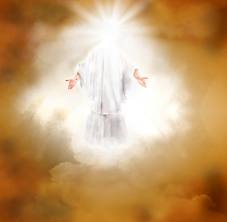 "If You Knew That Jesus Was Coming Back This Friday, What Would You Do?"
If we exactly knew that the imminent return of The Lord Jesus Christ was going to take place on this Friday evening at 6pm, what would you do between now and then? 
Would you rush to be with your family and friends?  Would you make amends to those you had hurt and forgive those that had wronged you? 
Would you be upset because you thought you'd have plenty of more time as you as cried over all the things you didn't get the chance to do before He comes?
Would you spend your time analyzing the validity of the information and begin to deny the possibility that the world that you love would not come to an end?
Would you quit your job and spend all your savings and live on one big splurge?  Would your frantically run around, panic struck, sad, miserable and broken-hearted?
Would you try to cram all your lustful fantasies and sinful affairs into one last party experience? 
Or would you try to reach out to large amounts of people to get the gospel message to before it's too late?
While His return is clearly mentioned over 300 times throughout The New Testament, in the 24th Chapter of Matthew, Jesus in speaking about His second coming said, as it was in the days of Noah, so shall it be when the Son of Man returns. 
All the indications that were given were to let us know that His return would be sudden, astonishing and unexpected by so many.   For sinners shall see Him who they have pierced and laughed about, but their mocking shall turn into mourning, despair and endless horror.
Matthew 24:36-39 NIV says, "But about that day or hour no one knows, not even the angels in heaven, nor the Son, but only the Father.  As it was in the days of Noah, so it will be at the coming of the Son of Man.  For in the days before the flood, people were eating and drinking, marrying and giving in marriage, up to the day Noah entered the ark;  and they knew nothing about what would happen until the flood came and took them all away. That is how it will be at the coming of the Son of Man."
In the days of Noah, the masses didn't believe until the first few drops of rain fell on their heads but by then it was too late.  Those who fled to The Ark, found the entrance closed because God had shut the door, securing the lives of all those that were in The Ark.
Though they had years of prior warning as Noah preached to them, they showed no regard for the pronouncement of God's judgment and what was coming upon them.  They were only pre-occupied with the affairs of this world and spent the rest of their hours fulfilling the business of their sinful and lustful fantasies.
While we have never been closer to Christ's return than we are right now, we must continue to stand in faith, occupy until He comes, live a life that pleases Him and remain diligent and watchful.
"Whether He Immediately Returns, Or You're Privately Taken Away From This World, Are You Ready To Meet The Lord?"