Today's Daily Devotional from Pastor Andrew Bills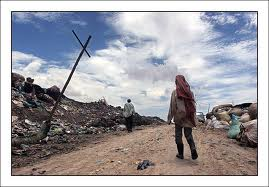 "How Can God Turn A Bad Situation Around?"
Left for dead by his brothers, then sold into slavery, then falsely accused of rape by his boss's wife, imprisoned for something that he didn't do, Joseph still never gave up on God and his dream.
Why did he refuse to succumb to his circumstances?  How was he able to keep clinging on to the promises of God throughout his various ordeals?   What kept him from becoming possessed with rage, anger and blame?
During our times of corporate down-sizing, foreclosure, bankruptcy, divorce, chemical dependency, growing criminal activity, destruction from unforeseen tragedies, and emotional mental anguish, many are asking "Why does life seem more difficult for some while others seem to escape unaffected?"
Many times throughout my earlier personal life and parade of suffering, I remembered the story of Joseph as recorded in Genesis chapters 37-50, and his piercing and inspiring words from Genesis 50:20, "But as for you, you meant evil against me.  But God meant it for good in order to bring it about as it is this day, to save many people alive."
As I remembered his ascent from prisoner to prime minister or his elevation from the pit to the palace, I finally came to the realization that God is NO respecter of persons.  And that The Lord would always move in the life of any individual no matter of his surrounding enemies, persecutors, painful conditions or negative situations, as that person would continually look to Christ in faith.
With relentless tenacity, Joseph chose to believe God under the most horrific circumstances and on a continual or constant basis.  Somehow we too must believe that when things seem hopeless, THERE'S ALWAYS GRACE.  And just like Joseph, I chose to believe God's Word and stand against the odds of surrender and defeat. 
Just going to church on Sundays, is not the answer.  You're going to need a daily dosage of God's Word, intimate time in prayer in fellowship with Him, listening to some inspiration gospel music and good bible teaching lessons, and then STAND and persevere through your wilderness conditions. 
Now, as I look back, I never saw any angelic being appear to me or I never heard any special heavenly musical sound.  Many years ago, as I stood homeless and broke on the street corner, I suddenly looked up into the face of God and asked Him, "Can you still take a man from the pit to the palace just like you did Joseph?"  "If you can, then prove it to me because I'm not going to let go of your word."
After I cried out to The Lord and expressed my situation, I then set down and wrote out my prayer or confession.  These are the words that I wrote and daily confessed that I believed:  "Heavenly Father, I come to you today in the name of Jesus Christ.  And I fully believe that I am saved, delivered from, healed, protected from and provided for by you throughout every adverse circumstance, negative situation, painful condition, satanic entrapment and demonic activity.  As I stand on your Holy Word, guide me by your Holy Spirit and I thank you for moving mightily in and through my life, in the wonderful precious name of Jesus Christ."
Over a period of time, God miraculously took me from being homeless and unemployed into being an employee, then a supervisor of a major corporation, then the second manager in charge of another major larger company.  Through trusting God, just like Joseph, The Lord Jesus Christ took me from "the pit to the palace to the right hand of the pharaoh in charge."  And now, God has even given me a greater calling and wonderful opportunity to preach Christ, teach His Word and encourage people all over the world to look to Jesus.
So, it doesn't matter how old you are, what you're going through, how many battles you feel like you've lost or even where you are today.  You too can change the outcome of your life if you will refuse to give up and every day keep His Word and promises before your face.  His Word must become more real that the physical hardships or dire circumstances that you see.  There's no magic pill to swallow or no magic wand to wave.  It's going to take you giving yourself fully over to the life-changing, invisible yet almighty, powerful, loving and compassionate hand of God.   And He Will Be the difference in your life….
THEREFORE, HAVE FAITH IN GOD!