Today's Daily Devotional from Pastor Andrew Bills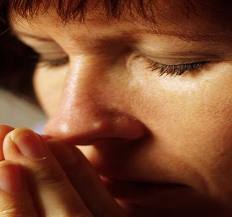 "Have You Really Asked The Lord To Help You?"
Are you aware that prayer doesn't make things easy, but it always makes things change?
There are many different Scriptures throughout the Bible that encourage believers that are experiencing a variety of stressful circumstances and painful situations to PRAY.
While prayer is one of the most talked about subjects in Christian circles, it's the least performed or often conducted with the wrong motives.  God declares in  James 4: 2-3 NIV that "You desire but do not have, so you kill. You covet but you cannot get what you want, so you quarrel and fight. You do not have because you do not ask God. When you ask, you do not receive, because you ask with wrong motives, that you may spend what you get on your pleasures."
But, with correct motivation, Jesus gave us one of the greatest promises for obtaining whatever we need as He was concluding His Sermon On The Mount.  In Matthew 7:7 Jesus said, "Ask, and it will be given to you; seek, and you will find; knock, and it will be opened to you."
Here, our Lord not only encourages us to pray but promises that God will respond to our petitions.  While prayer is the process through which we are to obtain things from God, this verse has special significance because believers are given the three different methods of how we are to obtain things that we need from God, which are through "Asking, Seeking and Knocking."
"Ask" implies a simple request or petition, in humility but with confidence, where believers ask for things that are consistent with His promise to give, that which will be best for you and that which will bring Him glory and praise.
"Seek" denotes application.  It means to earnestly pursue after and to be diligent in your search.  This does not mean that "every now and then" you haphazardly look for when you are seeking.  No, it denotes a "passionate and on-going" quest at all costs.  If you want to see the hand of God moving in your life then seek His face, for those that diligently seek Him shall find Him.  (Read Hebrews 11:6)
"Knock" shows endurance, persistence or perseverance despite any hindrances, obstacles, opposition or barriers of any kind.
While this verse indeed is a wonderful promise from our Lord, it is not to be considered as a "blank check" type of doctrine regarding prayer.  The point here in this passage of scripture is not that God will randomly give us anything that we foolishly, lustfully, selfishly or sinfully want but that we are to be diligent to ask in faith without doubting and to make full use of the means by which He grants blessings.
Therefore, we are encouraged to always ask God for His help through prayer and not faint.   Remember that prayer doesn't make things easy, but it always makes things change.
THEREFORE, HAVE FAITH IN GOD!