Today's Daily Devotional from Pastor Andrew Bills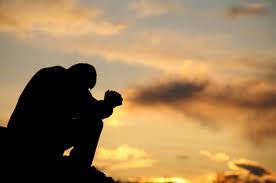 Have You Experienced The Power and Healing Of Forgiveness Through Christ?
In these days of broken marriages, divided homes, abusiveness, humiliation, abandonment, deception, stressful living and frivolous law suits, God is declaring that your very first step towards recovery and inner healing lies in forgiveness.
Referred to as ambassador of the power of forgiveness in Christ, Cornelia "Corrie" ten Boom earlier had been sent to a concentration camp and was imprisoned, along with her father and other family members, during World War II.  Under the horrendous conditions in Nazi Germany, she saw all of them die at the hands of their Nazi abusers.
"God does not have problems, only plans," she later proclaimed after learning that a clerical error allowed her to be released from that Nazi concentration camp only one week before all the women prisoners her age were executed.
Though she was released from the horror of Ravensbruck concentration camp, Corrie continued to live with a remarkable reliance on God, just as her family earlier had as they hid Jews in the Dutch Underground, during the Nazi invasion of The Netherlands, during the Holocaust.
But, while she was miraculously able to live through such horror, her supreme test came when she later came face to face again with one of the perpetrators.  While she was teaching in Germany in 1947, she was approached by a former Ravensbrück camp guard, who had been known as one of the cruelest guards.
At first, she was very reluctant to forgive him, but prayed that she would be able to as they stood face to face grasping each other's hands.  Her flesh was reminding her that he was a former cruel Nazi guard and that she was the former prisoner who had suffered such cruelty and had lost everything.  She later said that she had never known God's love as intensely as she did at that very moment.
She also wrote that in her post-war experience with other victims of Nazi brutality, only those who were able to forgive were able to rebuild their lives.
In The Lord's Prayer, in Matthew 6:14 NIV Jesus said, "For if you forgive other people when they sin against you, your heavenly Father will also forgive you."  Too many people have made themselves subject to revenge, but he who shows mercy shall experience greater mercy and the grace of God.
But, forgiveness makes you to let go of past events, be healed and then move on with your life.  Forgiveness destroys the ability of others to hold you as a "prisoner."  When you forgive others, you're declaring that you will no longer be "victimized" by people or past circumstances, as you're proclaiming that Christ is now the focus of your new life and walk.   Forgiveness means that you're laying it all at the foot of the cross and surrendering it all to Christ.
Forgiveness doesn't mean that we're denying the existence of any type of disappointment, rejection, ridicule, betrayal, deception, hurt or any abusive situation.   NO!   It means that you're taking authority over your circumstances through your new life in Jesus Christ and that you're NOT going to permit or allow any "old carnal fleshly feelings" to no longer reign over, control, hinder or destroy your life.
The key towards preventing or stopping pain in our lives starts with forgiveness.  It is the first step towards you having or receiving total recovery.  Forgiveness is not a onetime singular act; it's an ongoing demonstration of maturity through The Holy Spirit of God and His Word.  And remember that as Christ forgives you of your sins, you must forgive those who trespassed against you.
THEREFORE, HAVE FAITH IN GOD!
__________________________________________________________________
ATTENTION PLEASE!!!
I would like to invite you to listen and be encouraged through our daily Internet Radio Bible Teaching Ministry Broadcast at: www.blogtalkradio.com/andrewbills
ALSO
Do you have a Bible question that you would like to have answered or a personal concern, thought or issue that you would like addressed?
Then please simply send me an email and I'll feature your questions or topic anonymously along with my answer on one of my daily teaching session.
Please email us at: