Today's Daily Devotional from Pastor Andrew Bills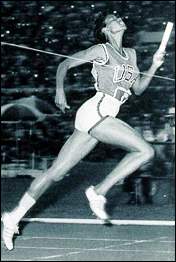 "Faith Will Open Your Eyes To New Opportunities If You're Willing To Believe God"
So often people feel sorry for themselves because they only see their negative situation, weaknesses, inabilities, past failures or where they find themselves in life.  But, placing faith in God will change your perspective and affect your outcome.
Even when God is all that you have, FAITH will allow you to envision what others cannot or will not see.  Faith sees the possible in the impossible, finds hope in a hopeless situation and believes that there's nothing too hard for God to do in your life.  Faith says that you are here for a purpose and that your present difficulties or challenges are nothing more than stepping-stones through which you must see new opportunities.
Faith inspires you onward with a confidence that's rooted in the solid foundation of Christ Jesus.  Then faith stabilizes you, holding you rock steady, with the confidence that you can make it as you proceed through the storms of life.
As God has promised that He will never leave us or forsake us, FAITH believes that the circumstances you're dealing are not mistakes, but "spring board" into new doors of opportunities for growth and blessings as you stand fast on God's word.    Such became the life of a little girl that became a great champion in the world.
"Did You Know That triumph can't be had without the struggle" declared Wilma Rudolph, whose life was a story of a person achieving against the odds through faith in God.
The 20th of 22 children in an extremely poor black family, she was born prematurely on June 23, 1940 in Clarksville, Tennessee, weighing only 4 1/2 pounds at birth.
Because of racial segregation in the South, she was not allowed medical treatment at the local hospital.  So she spent the majority of her childhood in bed with her mother spending those several years nursing Wilma through one illness after another:  measles, mumps, scarlet fever, chicken pox, double pneumonia and then polio.
When her mother was told that Wilma had polio, a crippling disease that had no cure at that time, they were told that she would never walk.  Her mother then drove to a black medical hospital 50 miles away, twice a week, until she was able to walk with the aid of metal leg braces when she was only 6 years old.
The doctors taught Mrs. Rudolph how to do the physical therapy exercises at home, so her brothers and sisters took turns massaging her crippled legs every day.  Finally by age 12, she could walk normally, without the crutches, braces or corrective shoes.  Not only did she decide to become an athlete but she soon became a budding basketball star. 
With her first accomplishments to stay alive and get well behind her, her years of treatment with a determination to be a "normal kid" finally started to pay off.
Wilma Rudolph was a sight to behold.  At 5-foot-11 and 130 pounds, she was lightning fast.  She had natural ability she couldn't explain saying, "I don't know why I run so fast, I just run."
At the 1960 Rome Olympics, Rudolph became "the fastest woman in the world"and the first American woman to win three gold medals in one Olympics, winning the 100-meter dash, the 200-meter dash, and the 400-meter relay team race. 
Despite a poor baton pass, Wilma, the anchor on that relay team, caught up from meters behind and overtook Germany's famous anchor runner.   The Americans, all women from Tennessee State, took the gold in 44.5 seconds after setting a world record of 44.4 seconds in the semifinals.
This achievement led her to become one of the most celebrated female athletes of all time. In addition, her celebrity caused gender barriers to be broken in previously all-male track and field events. 
It was stated by her coach that "She did more for her country than what the United States could have paid her for."  In her soft-spoken, gracious manner, she promoted her country and paved the way for more African-American athletes, both men and women, who came along later.
In 1963 she was selected to represent the U. S. State Department as a Goodwill Ambassador at the Games of Friendship in Dakar, Senegal.  Later that year she was invited by Dr. Billy Graham to join the Baptist Christian Athletes in Japan. 
Before she died in Nashville, Tennessee on Nov. 12, 1994 of brain cancer, in 1973 she was voted into the Black Athletes Hall of Fame, in 1974 she was voted into the National Track and Field Hall of Fame, then later NBC made a movie about her life from her autobiography simply called, "Wilma." 
So, remember the wonderful words from 1st Corinthians 2:9, "That Eye hath not seen, nor ear heard, neither has entered into the heart of man, the things which God hath prepared for them that love him."
THEREFORE, HAVE FAITH IN GOD!