Today's Daily Devotional from Pastor Andrew Bills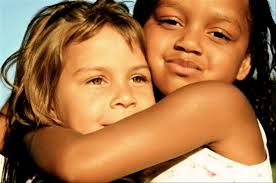 "Do You Recognize Authentic Love When You See It?"
In this world of selfishness, deception, materialism and greed, the greatest need of any person is not to obtain acceptance as a reward from his peers, but to experience real, pure and unselfish love.   
Inside the very soul of every person burns the necessity and desire to be genuinely loved for born deep within the bosom of every man and woman is the desire to express and to be the recipient of such affection that comes from a pure heart.
So, right in the very heart of The New Testament, The Holy Spirit of God inspired The Apostle Paul to write on this matter in 1st Corinthians Chapter 13 that we might recognize, know, understand, be led by and demonstrate authentic love.
1If I speak in the tonguesa of men or of angels, but do not have love, I am only a resounding gong or a clanging cymbal. 2If I have the gift of prophecy and can fathom all mysteries and all knowledge, and if I have a faith that can move mountains, but do not have love, I am nothing. 3If I give all I possess to the poor and give over my body to hardship that I may boast,b but do not have love, I gain nothing.
4Love is patient, love is kind. It does not envy, it does not boast, it is not proud. 5It does not dishonor others, it is not self-seeking, it is not easily angered, it keeps no record of wrongs. 6Love does not delight in evil but rejoices with the truth. 7It always protects, always trusts, always hopes, always perseveres.
8Love never fails  13And now these three remain: faith, hope and love. But the greatest of these is love.
In 1st Corinthians 13:1-4 The Apostle Paul declares that without this type of love, even the most eloquent speeches, glorious gifts, vast intelligence, acts of faith or extreme physical actions all are of no account, of no value, are in vain and neither beneficial to us or in the sight of God.   
Even though good might be done to others, yet where the "motive" is wrong, it would not be gain for you, producing nothing,  if it's destitute or void of real love.
It doesn't matter if you're in a romantic, marriage or family relationship, among friends, neighbors, colleagues or peers, on the job, in the school or wherever you are:  The love that God has shed in our hearts should be expressing itself outwardly with right motives and clear godly actions.
The word "charity" which means "LOVE" here first describes your supreme love to God,  out of which acts of love should be shown to those around us.  From a regenerated and Holy Spirit filled heart love, kindness, mercy, forgiveness, understanding and godly wisdom should be displayed in all of our endeavors.  There should be an indulgence of the opinions of others that disagree with you, not being filled with hatred or quick to pass judgment and a universal good-will to mankind.
The reason that The Holy Spirit of God inspired Paul to write this passage of scripture was that many people were performing outward acts but from selfish, wrongful and even sinister motives. 
Without a heart for God, many are frequently doing things only to impress or be seen by men or to deceive them.  They are wolves in sheep's clothing for they have no love for Jesus Christ or for God's people and are not walking in The Holy Spirit of God.
Then, in 1st Corinthians 13:4-7 The Apostle Paul begins to describe how this type of love is manifested, demonstrated, conducted and can be visibly seen.
To illustrate this, The Apostle Paul revealed that this love is the enemy of selfishness because it does not seek its own praise, pleasure or profit.  It doesn't have a "hidden agenda," conduct itself to be seen of men and doesn't seek to benefit from the hurt or neglect of others.
There were contentions, strifes, judgments, jealousies, improper motives, envy, and boasting among them, all of which were inconsistent with God's love.   Therefore Paul sought to expose these evil motives and actions.  Then he sought to educate, correct and inspire all believers to exercise and walk in the same love that was demonstrated towards us in Christ Jesus.
Paul taught them that no filthy or corrupt communication should proceed out of their mouths, they should be courteous and not harsh, and never be sour or ill-natured in their conduct.
So, what about your motives?  Are you touching or influencing others through the love of God or in a positive way through Jesus Christ?