Today's Daily Devotional from Pastor Andrew Bills
Did You Know That I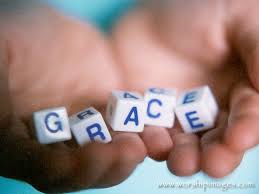 f You Are Hurting, Then He Hurts Too?
During His earthly life, Jesus Christ was never a stranger to temptation, sorrow, loneliness, heartache, suffering, rejection and pain.  Then upon The Cross, Jesus allowed Himself to be forsaken by God so He could say, "I know what it feels like, I've been there too."
Hebrews 4:15 NASB says "For we do not have a high priest who cannot sympathize with our weaknesses, but One who has been tempted in all things as we are, yet without sin."
Our Lord knows about our pain and is always moved by the same things that distress us.  Our Lord, having taken on our human nature, flesh and blood, a human body and a human soul and having lived a human life, today is not without feelings, while being Our Great High Priest.
Therefore, Our High Priest is NOT some cold, unfeeling, uncaring, heartless, untouchable, distant or abstract personality or being.  NO!  HE IS abundantly qualified to sympathize with us in our afflictions and THE ONE to whom we can look to for aid and support throughout our trials in life.
If we had a high priest who was cold, indifferent and uncaring, THEN WHY are there so many promises regarding salvation, forgiveness, grace, hearing and answering prayer, comforting the broken hearted, deliverance, healing, giving peace during troubling times, providing needs, and giving strength and hope during the dark times in our lives?
Why would He have sent The Holy Spirit to continually help, assist, teach and guide us?  Why would He continually dispatch His holy angels to be ministering spirits to stand with us along the way?
Years ago, my step-mother laid in a coma with different tubes being connected to her frail body for monitoring pain medication and verifying her vitals, having been diagnosed with cancer throughout her body.   Throughout life, we didn't always agree on many things and weren't as close as we could have been, especially after the death of my father years earlier.
I was a pastor of a small church and also worked as a truck driver and after returning back very late from my route, she was mightily on my mind and I felt led to go to the hospital to see her.  It was beyond visiting hours and just past midnight when I arrived.  But, after explaining who I was and that I also was a pastor, the hospital staff allowed me to enter her room.
As I gazed down at her lying in that coma, I then turned to looked out the side window at the beautiful star-lite night and I prayed, "Lord, if I could just speak to her one more time I would tell her that I am sorry and that I really do love her." 
Suddenly, I heard a movement and she opened her eyes and looking at me said, "Daddy?"  That's was her loving pet name that she'd called my father and I had the honor of looking just like him.
With tears streaming down my face I said, "No, dear it's Junior and I want you to know how much I really love you."   As she starred at me, for the last time she spoke, "Junior, I love my Junior."  And with a wonderful smile that I'll never forget, her frail body sank back into the sheets and went back to sleep.  And before sunrise that morning, she went to be with Our Lord.
I will never forget that encounter or experience and the wonderful grace of Christ.  He had allowed her to briefly come out of that coma to commune with me for that special and priceless last time.  And how wonderful it was to my soul.
My friends, one cannot live for God without encountering and being affected by His love, His mercy and His Wonderful Grace.  As believers in Christ, we do not remember or worship one who only just lived and died.
No, we worship, serve and continually have faith in He who once died but IS RISEN and IS ALMIGHTY and as Our High Priest, is very concerned about and is interactive in our lives today.
THEREFORE, HAVE FAITH IN GOD!
___________________________________________________________________
ATTENTION PLEASE!!!
Do you have a Bible question that you would like to have answered or a personal concern, thought or issue that you would like addressed?
Then please simply send me an email and I'll feature your questions or topic anonymously along with my answer on one of my daily teaching session.
Please email us at: