Today's Daily Devotional from Pastor Andrew Bills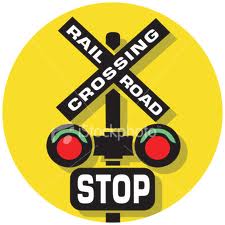 "Are You Ignoring The Warning Signs?"
Jim is driving his car but is failing to listen to his engine because he's only concerned about his destination and how fast he can get there. Suddenly, the car jerks, the lights on the dash all come on, there's a loud rattle under the car, smoke begins to steam from the hood as the car breaks down and he's forced to pull over to the side of the road and be left stranded. He ignored the noise in his engine, and also that the tires were going bald, losing air and that his tank was particularly empty. But, things didn't have to end up this like this.
Now, in the very same way, we are often like Jim, losing our focus, misplacing our priorities, deceiving ourselves, lowering our standards, not willing to admit when something is going wrong and not willing to make changes until its too late.
The attitude, "If it ain't broke, don't fix it" is NOT good common sense but a distraction against routine examinations or constant care.  That mentality is also the enemy of spiritual wisdom and innovation, especially when there's a need for change, growth and advancement.
The Apostle Paul said, in 2nd Corinthians 13:5 NIV, "Examine yourselves to see whether you are in the faith; test yourselves. Do you not realize that Christ Jesus is in you–unless, of course, you fail the test?
Are you really walking by faith and trusting The Lord Jesus Christ?  Are you living a life that's pleasing to God?  Are you walking in His Will and allowing Him to direct your actions through His Holy Spirit as you stand on His Word?  Are you trusting Christ to be your true Source?
Ignoring warning signs or signals can lead to yielding to temptation, experiencing great suffering and can even prove to be fatal.  Listen and pay close attention, follow the leading of God's Holy Spirit and fully surrender to Christ and His Word.  Know that God has always had your best interests in His heart and mind.
As you're walking in faith,  learning to be "pro-active" will always have a greater effect instead of not identifying a problem and then waiting for it to get out of control. Start by paying closer attention, even to what's not obvious, with things that aren't broke or aren't a problem yet.  Seek the face of God, learn to be more creative and even think "outside of the box" as you seek to do a work for the Lord.
Yes, things left unchecked will cause you great anguish, bitter defeat and even bring total ruin. You need to realize that you are not invincible and there are no exceptions to the rules. Much can be avoided if you will start to pay closer attention, listen to the noises, follow the warning signs and take preventive measures to remain in good condition and strong fellowship in Christ.
Make the time to keep your mind renewed, just like a car needs a periodic check-up or service. You must take some quality time and look under your hood. So, Keep God's Word ever before you, maintain a prayer relationship with God, walk in faith and again follow the leadings of The Holy Spirit.
THEREFORE, HAVE FAITH IN GOD!
__________________________________________________________________
ATTENTION PLEASE!!!
I would like to invite you to listen and be encouraged through our daily Internet Radio Bible Teaching Ministry Broadcast at: www.blogtalkradio.com/andrewbills
ALSO
Do you have a Bible question that you would like to have answered or a personal concern, thought or issue that you would like addressed?
Then please simply send me an email and I'll feature your questions or topic anonymously along with my answer on one of my daily teaching session.
Please email us at: