Today's Daily Devotional from Pastor Andrew Bills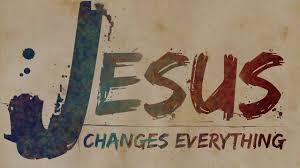 Are You Hungry For A Mighty Move Of God In Your Life?
Do you want to know more about being set free and helping others to be set free from all manner of problems, needs and from having an "empty life-style?"
While salvation is extremely important, the Bible is more than a book of salvation. It's God's revealed Word, written to reveal His ultimate purpose or plan for you.  And to have you know that the love, grace and power of God have all been divinely activated in our very midst through the person and authority of Jesus Christ.
Do you realize that The Lord even has a divine plan to change your circumstances as you fully turn to Him?  The following biblical story truly demonstrates that "Obedience is the key towards you experiencing any divine, gracious or miraculous intervention by Christ."
John 2: 5-8 NIV says "His mother said to the servants, "Do whatever he tells you."  Nearby stood six stone water jars, the kind used by the Jews for ceremonial washing, each holding up to twenty gallons. Jesus said to the servants, "Fill the jars with water"; so they filled them to the brim. Then he told them, "Now draw some out and take it to the master of the banquet." And so they did."
Jesus along with His disciple and Mary his mother were invited to a wedding celebration in the city of Cana.  During the feast, Mary was notified that they had run out of wine.  Knowing that this was a tremendous concern for the celebrating family because it would have led to great shame and disgrace, she made known their dire need to Jesus.
Oh, if we would only remember to do the same!  Instead of working ourselves into exhaustion, unnecessarily worrying, and becoming overwhelmed with fear and stress, we should always remember to humbly come before His Presence and spread our case before Him and then arise to follow His Command.
Don't you realize that The Lord knows more about your situation than you do? He's ready to reveal Himself and make known His plans, but are you completely ready "let go" and walk in His Word?   It's now time to realize that He's more interested in developing you and maturing you in your faith than just having you merely survive your circumstance.
Now, Jesus privately gave the command for the servants to take six water pots and fill them with water.  These six vessels were set in a convenient place, for the purpose of all that entered to wash their hands before and after eating, and were additionally used for the formal washing of vessels, and even various articles of furniture,
This was done by the servants employed at the feast. It's of further interests that this was done by "them," so that there wouldn't later be an opportunity of saying that the disciples of Jesus had filled them with wine to produce the "appearance" of a miracle.
While God has your best interests in His heart, you are not the center of His attention, Christ IS.  But, as we commit ourselves to Christ and His Word and walk in obedience, then we'll see the gracious and powerful hand of The Lord mightily moving in our lives and affairs.
Now, Christ knows what to do and who to use to get the glory.  In Exodus 7:20, in the beginning of Moses' ministry, God used Moses, who represented The Law, to miraculously to turn water into blood.  But now, we have Jesus Christ at the beginning of His Ministry, being used to turn water into wine.  His first public miracle indeed revealed His character and His compassion toward making changes whenever we're facing dire situations and hard times.
Strictly observing the orders from Jesus, notice that the servants believed and acted on faith and filled each water pot to the brim.  Our God IS MORE THAN ENOUGH!  Do you remember when He later feed the thousands with a few fish and pieces of bread?  After all the people had eaten, how many baskets were taken up as leftovers after the miracle?  Our Lord IS ALWAYS MORE THAN ENOUGH, but you first must be willing to follow His plan and walk in His Word.
Right now, it's a matter of urgency for you to seek The Lord until you hear from Him and then walk in His Word.  He has a special plan along with His Word to change hearts and circumstances and bring you into a deeply personal and living relationship unto Himself.
It is far better to be involved in His service than to be merely "wandering around aimlessly" through life and just hoping that "things will fall into place" one day.
THEREFORE, HAVE FAITH IN GOD!
__________________________________________________________________
ATTENTION PLEASE!!!
I would like to invite you to listen and be encouraged through our daily Internet Radio Bible Teaching Ministry Broadcast at: www.blogtalkradio.com/andrewbills
ALSO
Do you have a Bible question that you would like to have answered or a personal concern, thought or issue that you would like addressed?
Then please simply send me an email and I'll feature your questions or topic anonymously along with my answer on one of my daily teaching session.
Please email us at: