Today's Daily Devotional from Pastor Andrew Bills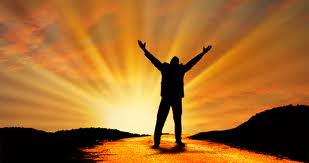 "Are You Giving God Your Everything Or Giving Him Just Your Leftovers?"
Are you one of the ones that shows up late and wants to leave early but you expect God's best blessings in your life?  Are you one of the ones that can find time for doing everything else but makes excuses about not having enough time to study the scriptures? 
While obedience is the key to you experiencing the miraculous divine power of God, many are content with just being "lip-professors or outward imitators."  But their reward is in just being seen of men, for God who knows the hardness of their hearts, will declare that He never knew them.  Men can make excuses and give false appearances but Christ knows the heart of every man and the truth shall always be revealed. 
Galatians 6:7 NASB says, "Do not be deceived, God is not mocked; for whatever a man sows, this he will also reap."
The Apostle Paul's speech is a figure taken from agriculture.  A man who sows wheat shall reap wheat like itself.  So in regards to our works, he who sows righteously shall be rewarded, he who sows liberally shall receive liberally.  But he who is a sinner or a deceiver shall reap according to his deeds.
Now there are four additional important points that must be considered here:  First you will always reap what you sow.  Secondly, despite the element of time, you will always reap after the seed has been sown or planted.  Thirdly, your reaping or harvest will always be greater than what you've sown.  
Finally, God who knows your heart can't ever be deceived and will not be mocked.  For God knows your true character and the motivation behind your actions.
Now this verse is NOT limited to the giving of money only, as some suppose.  No, it's to be applied to every area of our lives. 
No zeal no matter how strong, no prayers no matter how long, and no confession no matter how loud can ever fool God.
Those who live a carnal, sensual, selfish or sinful life will only receive the fruit of misery and ruin, but to those who walk and live under the guidance of The Holy Spirit shall live a life of faith in Christ, abound in God's grace and shall reap the life of The Spirit.
Then in Galatians 6:9, The Apostle Paul said, "And let us not be weary in well doing: for in due season we shall reap, if we faint not."
Perseverance in well-doing is what God expects from our hearts. Here is an exhortation to all to do good wherever we find ourselves.  Performing good deeds is the outward results of the inner new life through Christ Jesus.
Don't give up, become exhausted or disheartened.  Be renewed by God's Word and the power of God's Holy Spirit.   And make His Will the business of your life.