Today's Daily Devotional from Pastor Andrew Bills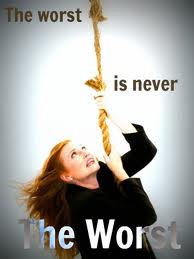 "Are You Counting On God?"
If God Is The Maker Of Heaven And Earth, Is There Anything In Your Mind That He Cannot Do? Then are you aware that The Creator and Lord of All Wants To Move Mightily In Your Life And That He Can Do All Things?

The safety of the godly rests only in our confidence in God that "He Is Our Source." Therefore, we should not only look to God but should learn to EXPECT GOD to move in our affairs by His Grace through Christ Jesus.
Trusting The Lord is not an exhaustive work of labor that a person has to struggle to keep doing. Trusting is His redeeming act of love and our consenting act of faith to let Christ live in us, through us and with us.
Psalm 121: 2-3 NIV says "My help comes from the LORD, the Maker of heaven and earth. He will not let your foot slip– He who watches over you will not slumber"
Just like David hazarded his life through his wilderness experiences and placed his confidence in God to keep Him, we are exposed to many unseen dangers from the forces of darkness but can look to our Lord to keep us and bring us through to victory over all our enemies.
When troubles come and even appear dangerous, believers should comfort themselves in the promises of The Lord. We must cast all our cares upon Him and surrender ourselves up under His Mighty Hand for our protection and victory.
No weapon formed against you will prosper for The Lord Himself shall preserve your soul. We've been assured of His promise, "I'll Never Leave Thee or Forsake Thee."
For He's faithfully watching over us, He never grows weary and He does not sleep. He's always with His people, strengthening, comforting, encouraging, protecting, guiding, refreshing and saving. Though it may seem as if you're cast down, He will not let you be destroyed.
Therefore, maintain an broken fellowship with Christ and He will enable you to stand and stand firm.