Today's Daily Devotional from Pastor Andrew Bills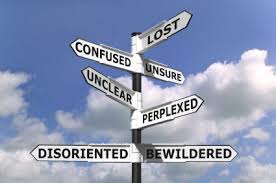 "Are You Believing Your Doubts Or Are You Doubting Your Beliefs?"
Faith in God enables us to do whatever The Lord has placed in our hearts to do.  Jesus openly declared that all difficulties, trials, negative circumstances, hindrances or obstacles could be overcome, removed,dealt with or conquered through FAITH in God.
In the gospel of Mark Chapter 9: 14-29, we're given the story of Christ coming down from the mountain after experiencing a mighty transfiguration before 3 of His disciple and walking into confusing scene.  A father had brought his son, who was completely being controlled and tormented by demonic spirits, to the other 9 disciples to cast them out and bring healing to the son.  But, they could not prevail in their endeavors.
The father observing the returning Lord, can running and pleading for the healing and deliverance of his son. After describing some of the deplorable demonic activities, he asks Jesus to help them.
In Mark 9: 23 NIV it says,"'If you can'?" said Jesus. "Everything is possible for one who believes." Then the man's desperate, tearful, heart-wrenching and agonizing response in Mark 9:24 NIV was "I do believe; help me overcome my unbelief!"
Out of sheer anguish, he confessed that his small level of faith in Jesus was being deflected and overcome through the increasing destructive demonic actions upon his son, as he pleads for Christ's intervention.
Nothing can be more touching as this scene.  An overwhelmed but loving father, distressed at the condition of his son, having gone to the disciples in vain, now pleading to The Lord and not having the full confidence that he thought he needed to qualify for God's aid, he cried.  Any man would have wept in his condition, but the Lord had compassion and exerted His Authority over the situation.
While the suffering father had been disappointed by the disciple's lack of power, Christ then attributed the disappointment to the lack of faith.  So much rests upon our "believing in faith" and must be backed up with a life of prayer, studying the Holy Scriptures and fasting, as noted by Jesus' final comments in verse 29.
Now, the same Bible that informs us that Christ came to save sinners and whosoever shall call upon the name of The Lord shall be saved also assures of The Lord's promise in Matthew 21:21.
Matthew 21:21 NASB says, "And Jesus answered and said to them, Truly I say to you, if you have faith and do not doubt, you will not only do what was done to the fig tree, but even if you say to this mountain, Be taken up and cast into the sea, it will happen."
"Having Faith" is placing your confidence in God's Word, believing that He meant what He said and then walking in obedience and trusting Him.
But "Doubting" means to consider unlikely, to have uncertainties, to be hesitant to believe, to distrust, speak words of unbelief and be fearful of.
Our faith should be predicated in or solely rest on what Christ has said and done, which was vindicated by His Resurrection from that empty tomb.   Placing our confidence in The Living Word of God therefore assures us that through faith our mountains shall become molehills or flattened plains before Him if we don't doubt in our hearts. 
Therefore,no believer should be confused, puzzled or ever doubtful about this promise from the lips of our Savior.  Believers must remember that the enemy has been rendered powerless and ineffective to destroy those who put their trust in the cross and risen Lord. 
Now one of the main problems with many believers is that they are still operating in the strength of their own intellect, senses  and emotions, thereby limiting, restricting and even denying the power of Christ.
In John 4:24 NASB, Jesus declared that "God is spirit, and those who worship Him must worship in spirit and truth."  
Though His movements are invisible as he orchestrates in our affairs, believers must learn to trust Him even without any outward sign or visible evidence of His divine hand at work in our lives.  We must learn to stand in faith and trust Him even if things continue to appear the opposite of what we're believing for.
We must view Christ as OUR HOPE and believe that HE CARES.  Christ is still on the throne,  has NOT BEEN caught off guard by your situation and has complete authority over all that you're facing in this dying world. 
So despite living in these perilous times, have faith in God and keep trusting Him.